Pregnant Womens Intense Reaction to Music
🕑 2 minutes read
Posted May 22, 2014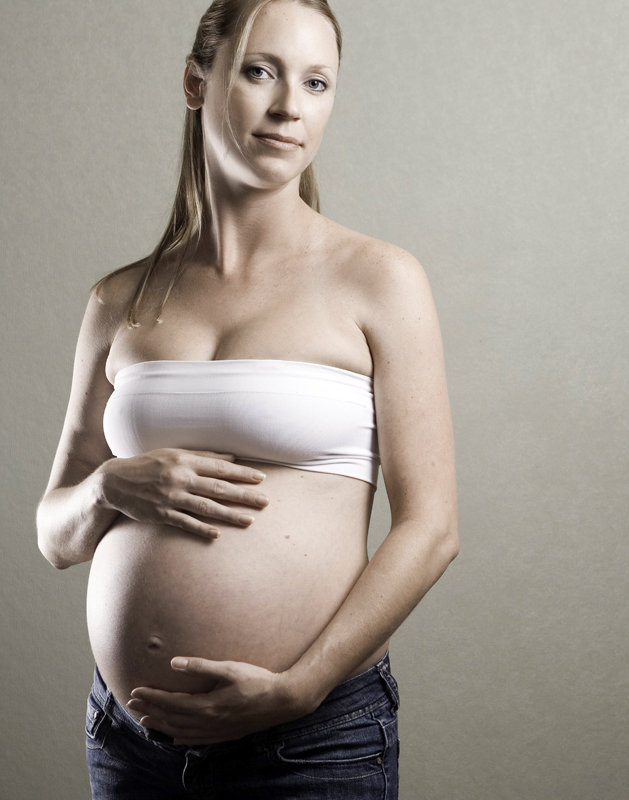 Music affects humans on a fundamental level. It is more than just love or hate—music can change your blood pressure, up your heart rate, and even affect your temperature. Researchers from the Max Planck Institute for Human Cognitive and Brain Sciences in Leipzig conducted an experiment to determine how music affects pregnant women. They found that pregnant women experience music more intensely than non-pregnant women.
For the study, female volunteers listened to 10 or 30 second instrumental music sequences while the researchers monitored their physiological state. Then, the women listened to altered versions of music sequences that were made less pleasant through disordering or the use dissonance.
The pregnant women perceived pleasant music as more pleasant and unpleasant music as more unpleasant than the non-pregnant women did. The pregnant women's blood pressure response to music was stronger as well. In response to forward-dissonant music, pregnant women had an immediate and significant blood pressure decrease. In response to backwards-dissonant music, they had higher blood pressure after 10 seconds, but lower blood pressure after 30 seconds, indicating that unpleasant music does not cause across-the-board blood pressure increases like many stressors do.
Why music elicits such an intense physiological response from pregnant women is unknown. The researchers originally hypothesized that estrogen was the key factor, but after comparing the physiological reactions of pregnant women and non-pregnant women at various points in their contraceptive cycle, they concluded that estrogen was not the culprit.
Music may affect pregnant women as a way to condition her fetus to music. By 28 weeks, fetuses respond to familiar songs with changes in heart rate. By 35 weeks, fetuses change their movement patterns in response to familiar music.
"Every acoustic manipulation of music affects blood pressure in pregnant women far more intensely than in non-pregnant women," said Tom Fritz of the Max Plank Institute. "The body's response is just as dynamic as the music itself."
This research is published in the journal Psychophysiology.
Previous news in music:
Pregnancy and The Listening Program
One of the first things I did when Hope said she pregnant was to notify Advanced Brain Technologies that their first second generational baby was on the way and we needed a pregancy program.
TLP is the one thing that we were sure of wanting to use from the moment that we found out. 
Hope was one of the first toddlers on The Listening Program. Now her baby would be the first of second generation of users for The Listening Program. Mandy told me that Alex wrote a special chapter in his book on this, when she was pregnant. That is Healing at the Speed of Sound that can be found on Amazon as well as some music with that was also made with that title. So check that out.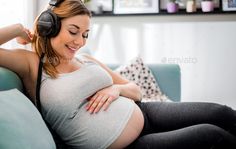 As we know from all recent neuro science research, the uterine experience is such a crucial one for both developing baby and mother, about to enter a new phase of her life. The first researcher of this was Dr. Alfred Tomatis who championed the idea of babys hearing sound in the womb and that it was amplified by the water of the amniotic sac. He was a french man that I highlighted in my masters thesis. 
For Dr Tomatis, the mother's voice and fetus' early listening played a significant role in inviting the fetus to communicate for early language development and a desire to learn. The perception of the mother's voice is the very first bond of communication with the world. The quality of this bond will deeply influence the child's attitude toward life.
Filtered Sound Therapy for Mothers-To-Be
The baby in utero is very sensitive to the stress levels of its mother. So if a mother is working very hard or has emotional stresses placed on her during her pregnancy, her baby is indirectly exposed to what she is feeling and will sense it's mother's distress. Some researches believe that this child would then be predisposed to sleeping difficulties, as well as eating and settling problems. Your most important task as a mother-to-be is to try and remain calm, peaceful and happy.
Understanding the special link and bond mother-baby, the Listening Program be used to given to help expectant mothers during pregnancy. The objective is to relax and work on the anxiety, the energy of the mother and to stimulate the emotional link with the baby.
The Listening Program can assist pregnant mothers her in regaining her serenity. By using their filtered music by Mozart, the program helps to stimulate the vestibular system, thereby helping the mother to cope better with stress. But the benefits don't end here.
The baby's ears are developed at 20 weeks so she/he too can benefit from the soothing sound of Mozart. Music helps to establish the development of the neural pathways and it stimulates the growth of myelin, the sheath which covers nerves in the body, thereby ensuring normal development of the baby's neural network.
The mother wears a really good headset during her program. This enables the baby to hear the music through the vibrations in the mother's body.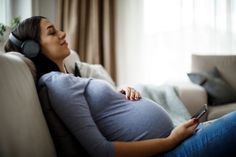 The quality of the mother's voice is also very important. The program helps to enrich mom's voice, so that she can transmit a much calmer, richer voice to her baby. So reading to your unborn baby can be productive as well..
The objective of using the Listening Program is to relax and reduce the mother's anxiety, improve her energy levels and stimulate her emotional bond with the baby.
More than 1000 pregnant women took part in a research study in France at Vesoul and Foch Hospitals, outside Paris, where the impact of the program was compared to a control group. In the programs group, it demonstrated a maternal reduction in anxiety, greater awareness of the baby, improved bonding with baby, resulting in reduced labor time and delivering babies that were calmer and more content.
This demonstrates that the The Listening Program benefits the health of the mothers, as well as. the immediate family and it has a positive impact on the health and well-being of their new-borns. Further more the programs "babies" are born quite calm and alert, open to the world around them, ready to interact and communicate even before they can talk.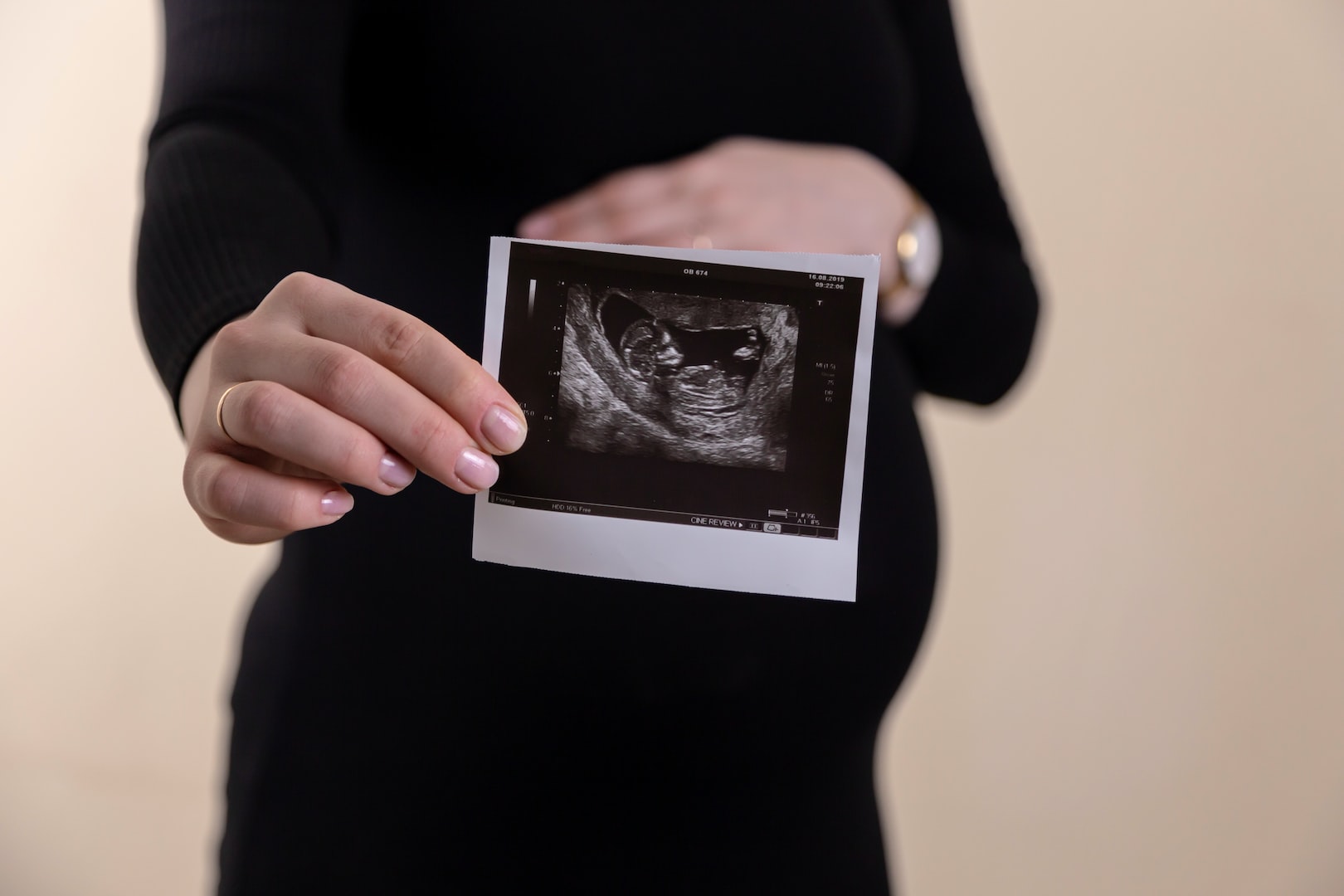 11 Ways to Reduce Special Needs Parenting Stress Special Needs Parenting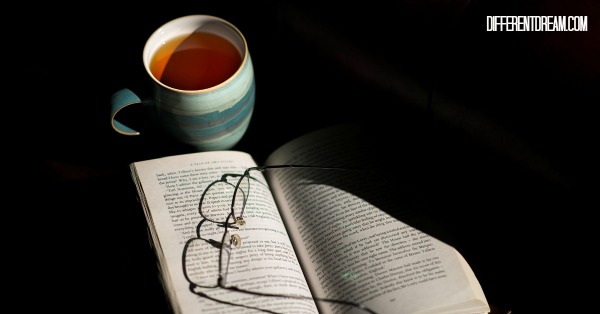 In mid-April, I was invited to speak to some parents of kids with special needs at McLean Bible Church after attending their wonderful Accessibility Summit (now Access Ministry). The topic of the talk was how to reduce special needs parenting stress. Since special needs parents live with extra stress, I thought you might appreciate these tips, too.
11 Ways to Reduce Special Needs Parenting Stress
Admit that the stress is real. Do not try to be tough and deny the stress. Conversely, don't wallow in the stress and take on the role of the martyr. Instead, admit you are living with stress and resolve to do something about it.

Acknowledge that one source of your stress is grief. A parent of children with special needs lives with the loss of the children. This doesn't lessen their love for the child. It's just the way it is. Special needs parenting grief is real and ongoing. It is stirred every time your child misses an age-appropriate milestone or rite of passage. Therefore, give yourself permission and time to grieve.

Deal with the guilt that stalks parents of kids with special needs. Many parents blame themselves for their child's condition. Or they think they're bad parents. Rather than wallow in guilt, determine whether your guilt is founded in truth or lies by following these 5 steps.
• Ask God to reveal the truth about your sense of guilt.
• See what His Word says about the matter.
• Look for evidence of disobedience in your actions.
• Look for evidence of a misconception in your understanding of Scripture.
• Seek the counsel of someone you trust and talk about your feelings.

Ask for practical help. Have a list ready when people ask what they can do. Items on the list could include the following: bring a meal, pick up the kids, housecleaning, grocery shopping, pet care, lawn care, laundry, or picking up the mail.

Let go of the exclusive caregiving role. While it may be true that no one can care for your child as well as you can, with education and training other people can care for your child. After all, the day may come when you won't be able to care for your child. How reassuring to know someone is ready for duty in your place. Besides, your child needs a wide circle of supportive friends, not just you.

Develop a support network. Build a circle of prayer partners and send them monthly updates. Find groups online where you can get and offer advice, talk to people who know exactly what you're talking about. Make sure the groups you join are positive and not negative in tone.

Build margins into your day. For special needs parents, this means factoring a certain amount of time for chaos. So schedule quiet time and make it happen.

Take care of your body. Get creative about this one and make a commitment to get enough sleep, eat well, exercise, and get outside in the fresh air when you can.

Take advantage of respite. When is the right time to schedule respite? As soon as you begin to think you need a break. If you wait too long to find relief, you will be beyond the point of burnout which means it will take you even longer to return to your baseline level of functioning. Until you get to that point, everyone around you may suffer.

Find ways to relax your body and rejuvenate your spirit. We tend to place a massage at the top of this list, but there are several simple, inexpensive things you can implement. Get rid of caffeine. Practice intentional relaxation by listening to music while sipping a cup of tea, listening to an audiobook, watching  a funny movie, or reading a book. Create a quiet, peaceful corner in your house where you can go to be alone. Putting a lock on the bathroom door and taking a bath counts. Use God's word and prayer to rejuvenate your spirit. These prayers for the anxious based on the Psalms may help you. Different Dream Parenting also has several prayer calendars based on Scripture.

Seek professional help. If you've tried to implement the ideas above and are still struggling, you should seek professional help. If your child is receiving mental health treatment, ask the therapist to include you in some of the sessions or to set up a separate appointment for you. If that won't work, ask your child's therapist, trusted friends, or your pastor for recommendations.
If you still aren't convinced, perhaps these 4 reasons kids need mentally healthy parents can help you understand why it's important to reduce special needs parenting stress.

The parents' guide to looking after yourself
Parenting isn't always easy. Although it's often amazing and rewarding to watch your children grow up, and to help them learn to be independent, it can also be really hard work. Here are our tips for looking after your child while also looking after yourself.
If you think your child is unhappy or you are worried about their behaviour, it's easy to be hard on yourself and think you aren't doing a good job. But you aren't alone.
Below are our tips are for any parent who is worried about their child, or their own parenting skills.
You and your child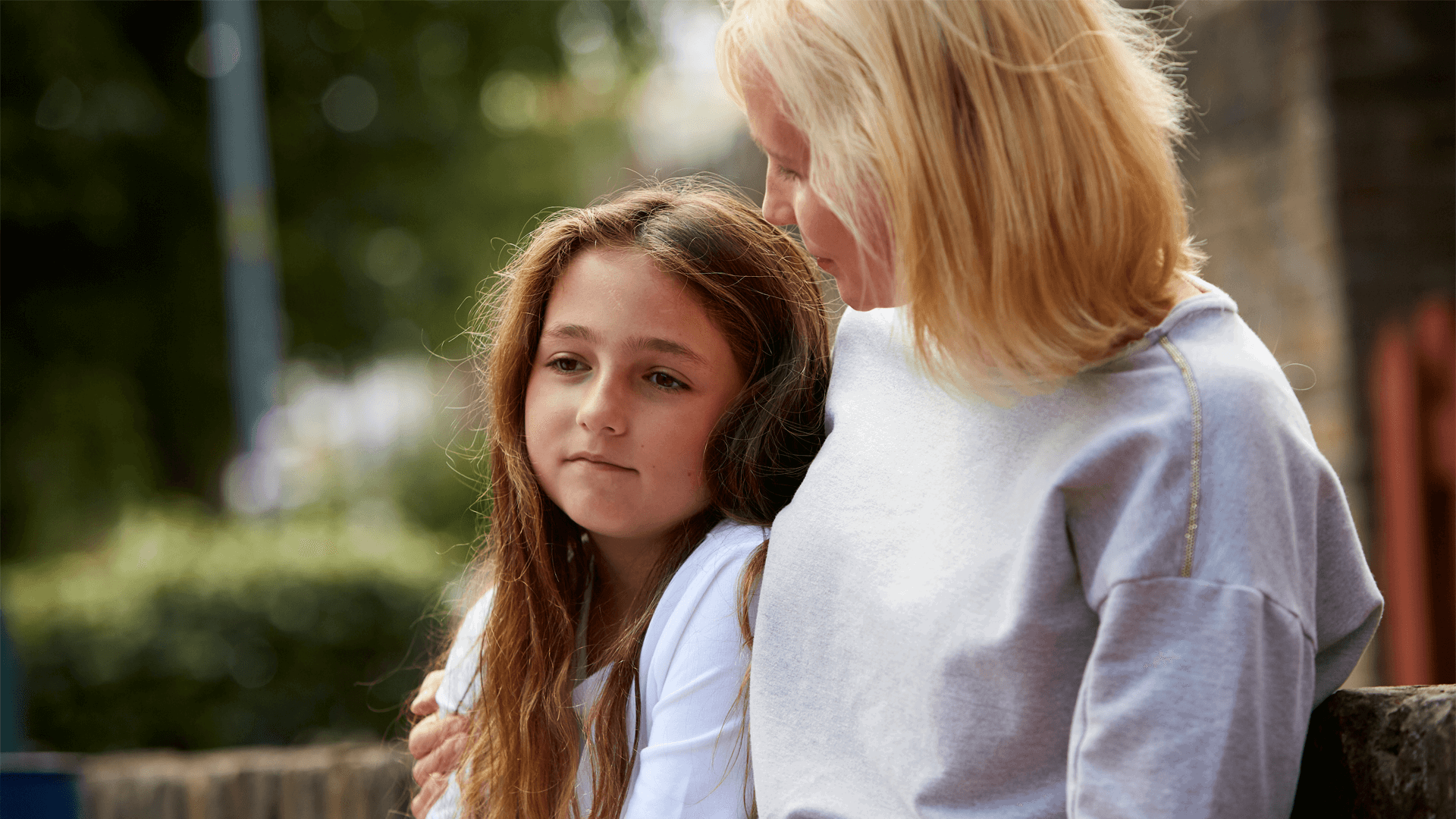 Make sure they know you love them and are proud of them. Even when things are busy or stressful, and it feels like you are in survival mode, a word or a hug can reassure them a huge amount. Praise them for what they do well, and encourage them to try new things.

Be honest about your feelings - you don't have to be perfect. We all get things wrong and shout or say unkind things from time to time. If this happens, say sorry to your child afterwards and explain why it happened, They will learn from you that it's okay to make mistakes and that it doesn't make you a bad person.

Be clear about what is and isn't acceptable - and tell them why. Children need to know what is okay and what isn't, and what will happen if they cross the line. Follow through on what you say as otherwise they may get confused or stop respecting the boundaries.

Own your own role - you are the parent, so don't be afraid to take tough decisions. If your child sees you are scared of their reaction and always give in to them, it can make them feel very powerful, which can be frightening. Children need to know that you are there to keep them safe.
Helping your child
Give it some time
Talk to your child
Try different forms of communication
Work with your child to problem-solve
Talk to your child's other parent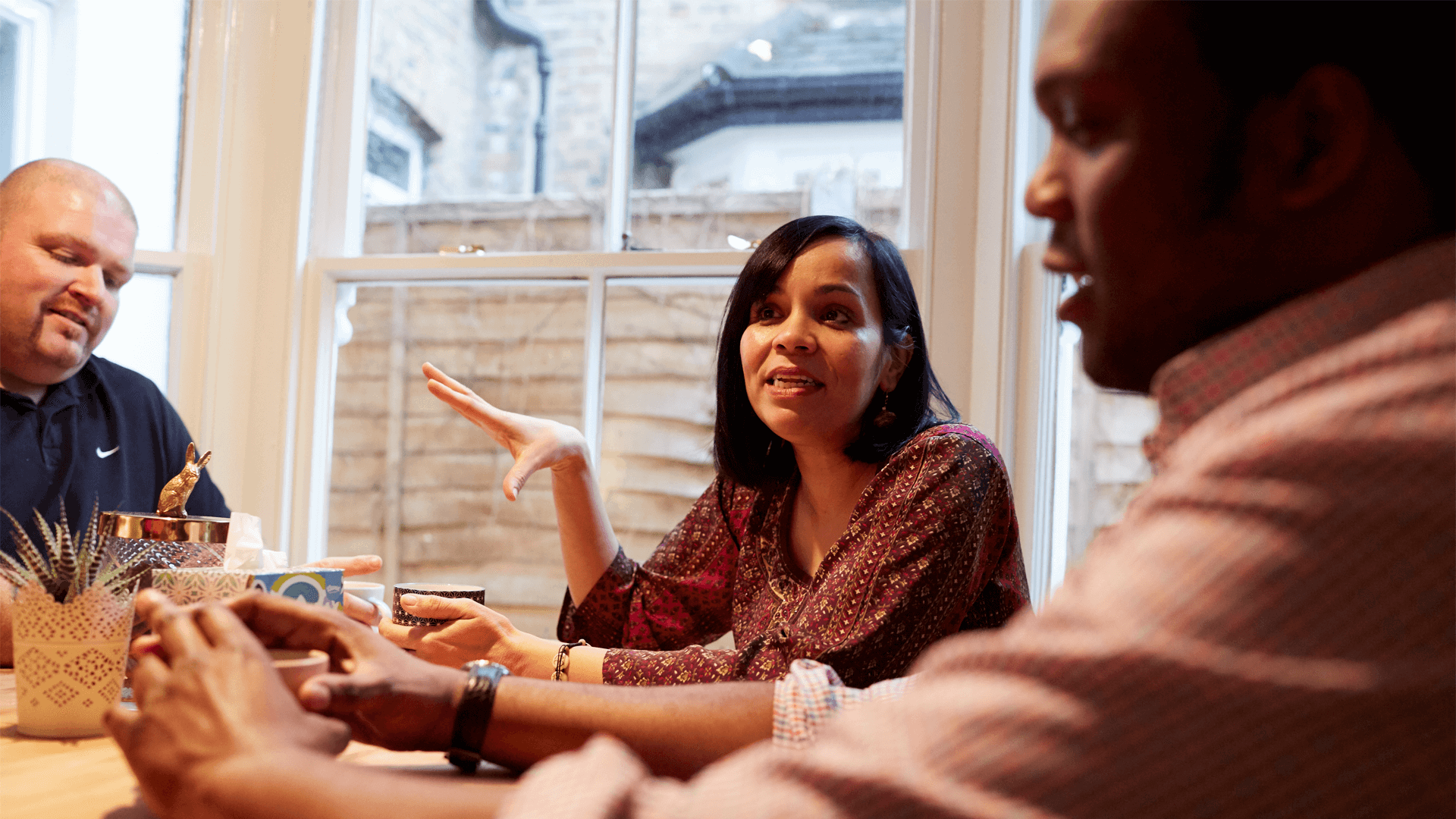 Getting help for your child: where to start
Looking after yourself
Ask for help if you need itFriends and family can often help - don't be afraid to ask them to have your child for a bit if you need some time out to sort out your own stuff. You can repay them when things get better for you!

Don't struggle aloneIf things are getting you down, it's important to recognise this. Talk to someone you trust and see what they think. Many people go on struggling with very difficult situations because they feel they should be able to cope and don't deserve any help.

Take time for yourselfIt's easy to say take some time for yourself but in reality this may not feel possible. You might be too busy, exhausted or hard up for exercise or hobbies. But even a night in with a friend, a DVD box set or your favourite dinner can help.

Don't blame yourselfIf your child is having problems, don't be too hard on yourself or blame yourself. Although it can be upsetting and worrying if your child is having a bad time, and it makes your relationship with them feel more stressful, you are not a bad parent. Children often take it out on those closest to them, so you might be feeling the effect of their very powerful emotions.

You're doing everything you canIf you had a difficult time growing up yourself, or have had emotional problems or mental health problems, it can be very worrying to think that the same thing might happen to your child. But the love and care you show them and the fact that you are trying to help will protect against this. Getting help for them and perhaps for yourself too can give them the best chance of feeling better.

Speak to your GP if you're struggling to copeGo to your GP if things are really getting on top of you. Asking for some support from your doctor or a referral to a counselling service is a sign of strength. You can't help your child if you are not being supported yourself. Some people worry their parenting will be judged and their children will be taken away if they admit they are struggling to cope. This should only happen if a child is being abused or neglected and the role of professionals is to support you to look after your child as well as you can.
Setting up a parent support group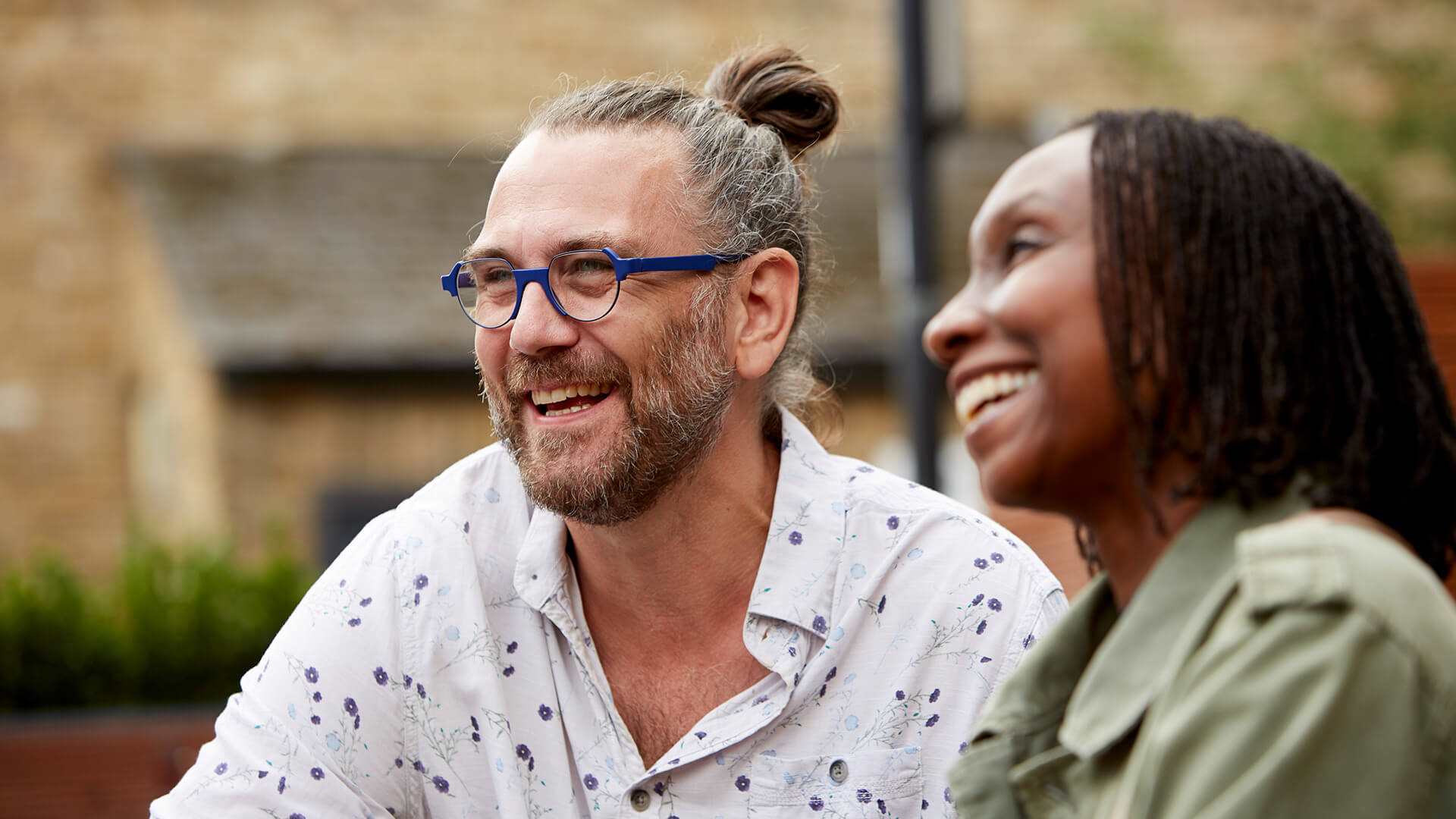 As a parent, it's easy to feel alone or isolated when trying to support your child's needs.
To help feel less alone, many parents find it reassuring to meet other parents experiencing similar concerns or worries, and share their experiences with each other.
If you're interested in setting up a parent support group in your local community, we have tips and advice that can help you get started.
How to set up a parent support group
More information and support