Green time is better than screen time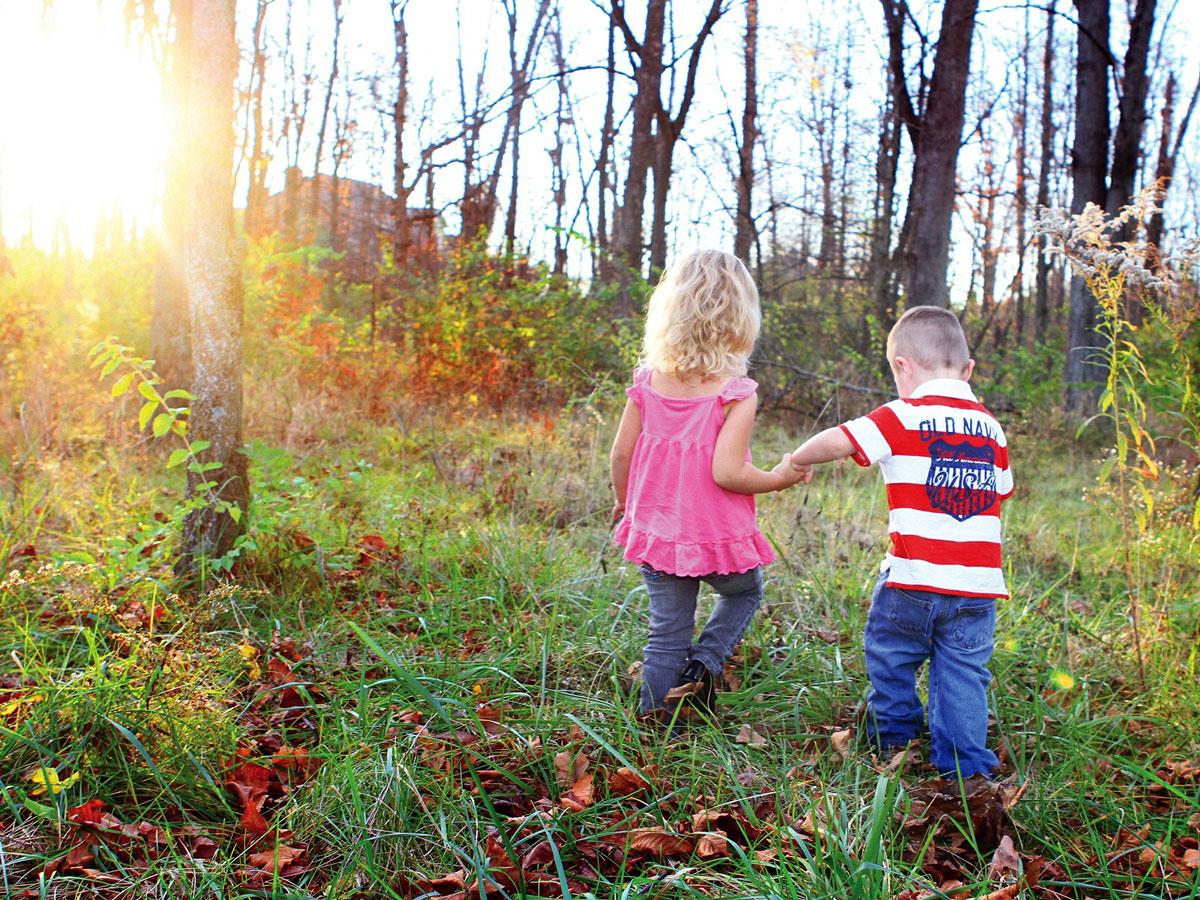 Children and teenagers could potentially improve their wellbeing and achieve better school results by spending more time outdoors, University of Adelaide research suggests.
"Screen time and green time are linked to psychological well-being in contrasting ways."
Green Time vs. Screen Time
The Children Nature Network compiled data from 186 studies. They state, "generally, high levels of screen time were associated with unfavorable psychological outcomes, while green time tended to be associated with favorable psychological outcomes."
Unfavorable psychological outcomes from screen time include
Depression

Anxiety

Stress

Psychological distress

Poor self-regulation

Emotional challenges

Negative affect or mood
Favorable psychological outcomes from green time include
Happiness

Resilience

Hope

Prosocial behaviors

Positive affect

Self-esteem

Cognitive functioning

Academic achievement
For these reasons and more, We emphasize outdoor learning and play as important aspects of the school day for each student in every grade. We encourage limiting media use and screen time to high school students.
Tassia suggests that further research will help us to work out whether we should focus our efforts on reducing young peoples' screen time; or whether simply increasing 'green time' alongside their 'screen time' would be beneficial for their psychological wellbeing.
"Prevention is key and identifying exposures which harm or help mental health is especially important for young people," she says.
"The psychological consequences of excessive screen time appears to possibly be worse for these children, while psychological benefits of green time appears to possibly be greater for these children."

Kids' 'green' time reduces adverse effects of 'screen' time on behavior, learning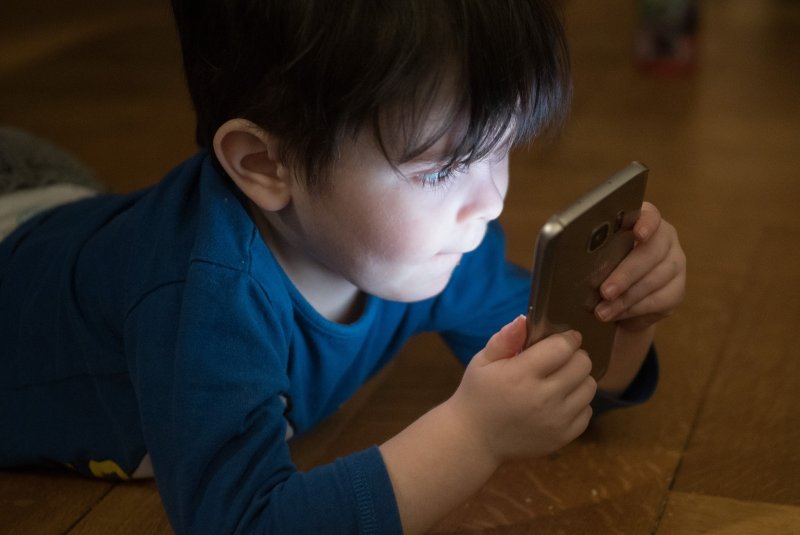 Studies show screen time can adversely affect behavior and learning in children, but the effects can be balanced with increased time outdoors. Photo by
More time spent outdoors -- and less in front of a screen -- leads to improved mental health in children and adolescents, according to an analysis of existing research published Friday by the journal PLOS ONE.
Based on data from 186 previously published studies, researchers determined that young people who spent more time on handheld games and devices, television and computers were more likely to have behavior and emotional problems and display symptoms of aggression and attention deficit-hyperactivity disorder.
The young people also were more likely to have learning or social difficulties.
Conversely, children who spent more time outdoors and who had increased access to "green" spaces for play and learning were less likely to have these undesirable traits.
Preliminary evidence suggests that green time potentially could limit the effects of high screen time, meaning nature may be an under-utilized public health resource to promote youth psychological well-being in a high-tech era, according to Oswald and her colleagues.
How to Get Your Kids to Spend More Time Outside
From planning a road trip around "rockhounding" opportunities to building your own outdoor play area, these fun family activities are guaranteed to spark your child's interest in nature.


Show a child a tree stump, and they'll likely jump onto it, inspect it, or peel away a bit of its bark. One thing they probably won't do, though, is leave it untouched. "That's the thing about nature. Being outdoors invites kids to observe and participate. There's so much to see and investigate."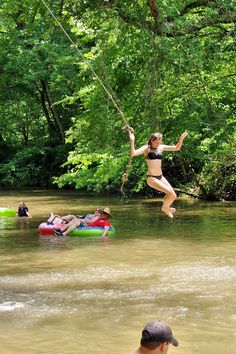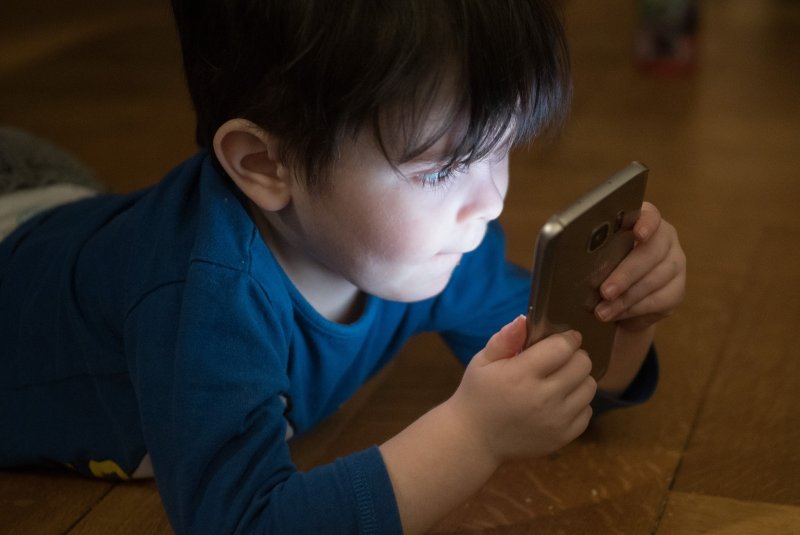 According to the American Academy of Pediatrics (AAP), children who spend time playing outside experience better physical health, are more engaged in learning, express better behavior, and are mentally healthier than kids who don't.
Posted on October 21, 2010
We all k
now that family dinners are important. They give children the opportunity to develop important skills like manners and communication. They encourage healthy eating habits. They help family members connect with one another. And did you know that research shows family meal time is one of the best ways to help children avoid drug abuse?
The trouble is that with our hectic family schedules, and our children's eating preferences, regular family dinners are often rushed and/or stressful. We begin to dread the idea of dinner time and often scrap the "sit down" idea all together. And then the guilt sets in…
This article from the Goddard School website gives families great ideas for making mealtime more fun and successful.
Cut yourself (and your children) some slack– adjust your idea of what "sit-down" means when you are eating with young children. Encourage and talk about manners, but respect young children's need to be active and to touch their food. For them eating is a complete sensory experience.

Make it fun– throw in something unexpected, like purple potatoes, broccoli standing like trees, food arranged into a picture or shape on the plate. Serve milk in little goblets. Get kids excited to see what you will bring to the table.

Get everyone involved– ask Dad to make the salad, invite the kids to wash the vegetables. Set the table together and incorporate some of the kids ideas about how to set out the napkins or which plates to use.

Explore other eating together options– when time is short, set out healthy appetizers like veggies and hummus, cheese and crackers or other quick finger foods and have a family "happy hour" together. When you know evenings will be busy, plan a family breakfast or lunch.
Family time is important, and when we take the time to be together around a meal, we are also teaching our children the importance of eating right. And while it is nice to slow down, gather everyone around the table and enjoy food and conversation together, don't let that ideal feel like your only option. The goal is to connect with one another and teach healthy eating habits. The way you can accomplish this can be as unique as your family!
Share this:
Related
Fight Childhood Obesity: Get Preschoolers Moving!April 13, 2010In "Health"
Everybody Wins! A Fresh Take on Preschool GamesOctober 17, 2009In "Activities for Kids"
How to Talk With Parents About Preschool Learning ExpectationsMay 21, 2009In "Importance of Play"