Creating Incredible Possibilities
Column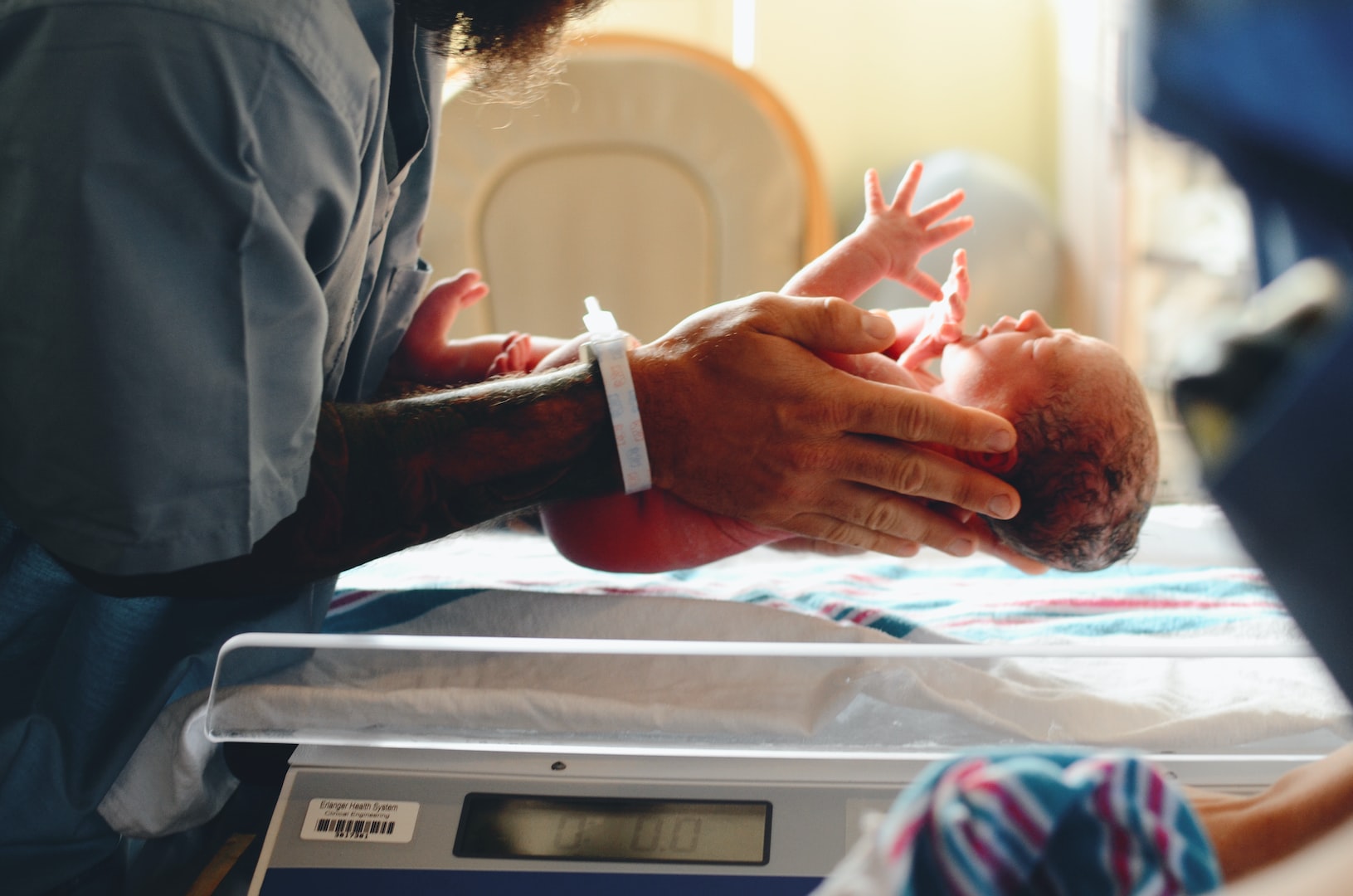 SUPERSCRIPT
Expecting a Special Baby?
When Hope told me that she was pregnant I was thrilled. With parents on the autism spectrum, it just seems likely their child will be a special baby with at least autism tendancies. So my plan is to prepare for a special needs baby. No biggie, both sets of grandparents have been through it once.
On Easter my sister had just commented on how much Hope has had to overcome to be as functional as she is as an adult. I rememember realizing how tenacious she was trying to walk and the fact that today she has no problem with speech (but the bio-medical markers of Autism are still there). 

I can't wait to see her as a mama bear, knowing what challenges she has already conquered in her own childhood.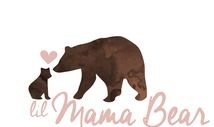 It's OK to feel scared
Often times as moms, we feel pressured to have all the answers—to anticipate our children's needs and put them ahead of our own. When our doctor started talking about spectrum disorders, diagnoses, specialists, therapies, and developmental trajectories, I knew I had a lot to learn. It was overwhelming at times.
Knowing that I would have alll the nervousness of a first baby and have to simultaneously find my tribe for raising a special needs child seemed challenging even at my best moments. I didn't have all the answers, and I wasn't sure I had the bandwidth to parent each of her special needs as the come along as she grew. Each new day came and went as I researched and learned more and more. It seemed like everything thing in my life before this point was going to be benificial to me.

The unknown was scary, and there's nothing you can do to predict the future. Having a child with needs beyond normal at the outset of motherhood is a challenge that you will wonder if your prepared for. Adding another person to your family brings up a lot of questions and maybe even some anxieties and fears. Though moms are expected to be superhuman, you're still human. And it's OK to feel scared. 
I had the heads up that Hope was going to have special needs.  But I was as prepared as I could be educationally and professionally. So that was two things that I had. The third thing I had was that I knew that my husband was going to be the sweetest dad ever. Truthfully, as I look back on it, that was my very bestand most important asset.


Don't focus just on the negatives
My worry  would spiral down fast when I thought about juggling a newborn while navigating the new-to-me world of disability. All my stress boiled down to one thing: I was afraid of not being enough.
Is there any mother out there who has never had a shred of self-doubt? Is there anyone who was sure that they were making the right decision every step of the way? There are many ways that we can tell ourselves we aren't enough. When we lie down to sleep at night, most of us have a familiar voice in our minds telling us that there was something we could have done differently or better.

Trying to achieve perfection in motherhood is a never-ending cycle. But each day begins with a new sunrise and you will have everything that learned the day before, to lean on for that new day. 

When Hope arrived, seeing the way her father adored her, watching those innocent little smiles, and marveling at her tiny little fingers and toes were all magical moments. I expected her to add to the overwhelm, but instead, she took my mind off of it because when you look at your baby, your mother's love will strengthens, just as it does with every child.
Lean on others
They will be honored that you did. They are probably waiting for you to bring up the subject. 
The friends and family that adore you, will adore your baby. And they want you to rely on them and they will be more than glad to help in any way that you need. They might just have a copy of "Welcome to Holland"....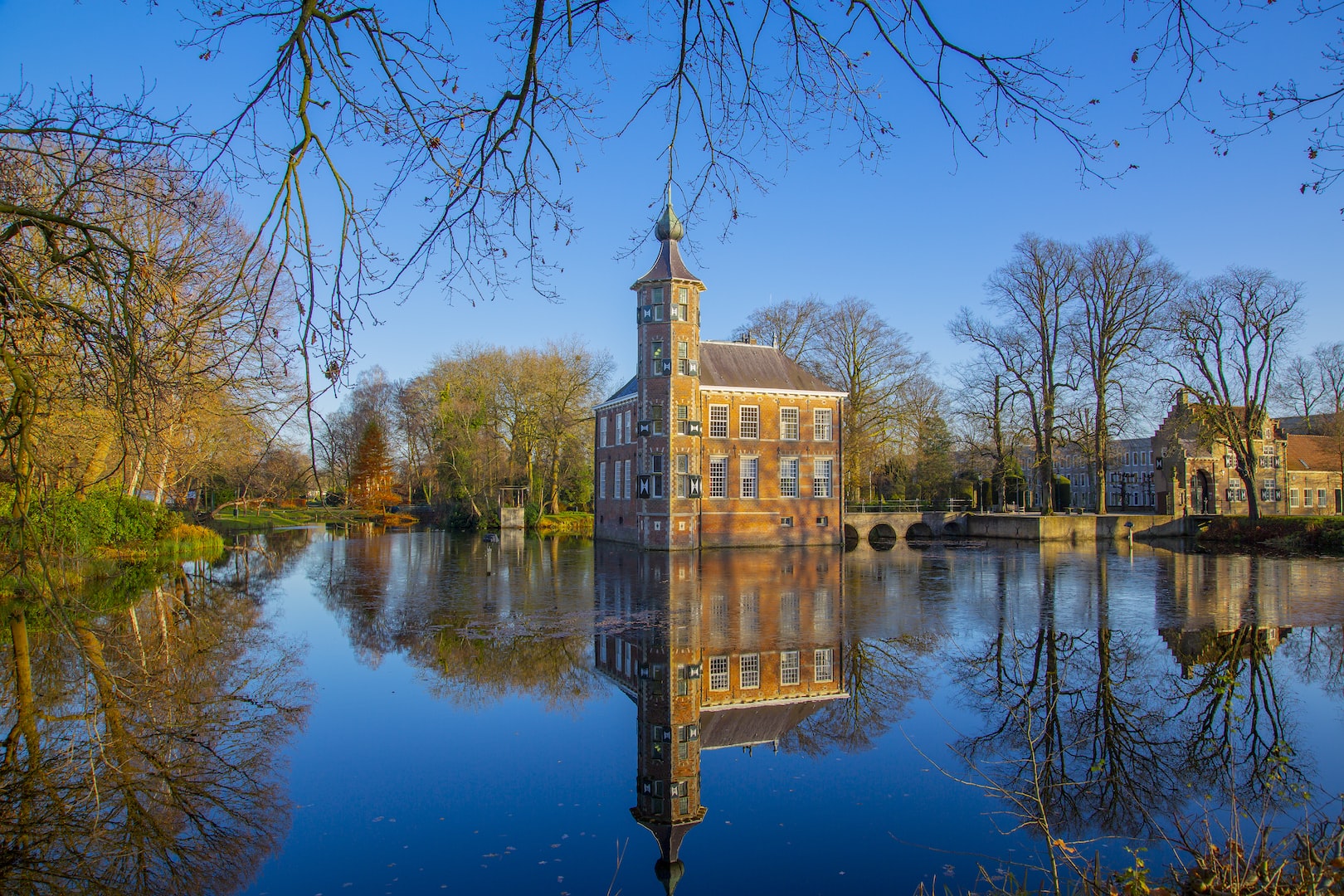 Welcome To Holland
I am often asked to describe the experience of raising a child with a disability - to try to help people who have not shared that unique experience to understand it, to imagine how it would feel. It's like this......

When you're going to have a baby, it's like planning a fabulous vacation trip - to Italy.

You buy a bunch of guide books and make your wonderful plans. The Coliseum. The Michelangelo David. The gondolas in Venice. You may learn some handy phrases in Italian. It's all very exciting.After months of eager anticipation, the day finally arrives. You pack your bags and off you go. Several hours later, the plane lands.

The flight attendant comes in and says, "Welcome to Holland." "Holland?!?" you say. "What do you mean Holland?? I signed up for Italy! I'm supposed to be in Italy. All my life I've dreamed of going to Italy."
But there's been a change in the flight plan. They've landed in Holland and there you must stay.The important thing is that they haven't taken you to a horrible, disgusting, filthy place, full of pestilence, famine and disease. It's just a different place.
So you must go out and buy new guide books. And learn a whole new language. And you will meet a whole new group of fabulous people that you would never have met in Italy. It's just a different place.
It's slower-paced than Italy, less flashy than Italy. But after you've been there for a while and you catch your breath, you look around.... and you begin to notice that Holland has windmills....and Holland has tulips. Holland even has Rembrandts.

But everyone you know is busy coming and going from Italy... and they're all bragging about what a wonderful time they had there. And for the rest of your life, you will say "Yes, that's where I was supposed to go. That's what I had planned." And the pain of that will never, ever, ever, ever go away... because the loss of that dream is a very very significant loss. It must be grieved and let go.
Because if you spend your life mourning the fact that you didn't get to Italy, you may never be free to enjoy the very special, the very lovely things ... about Holland.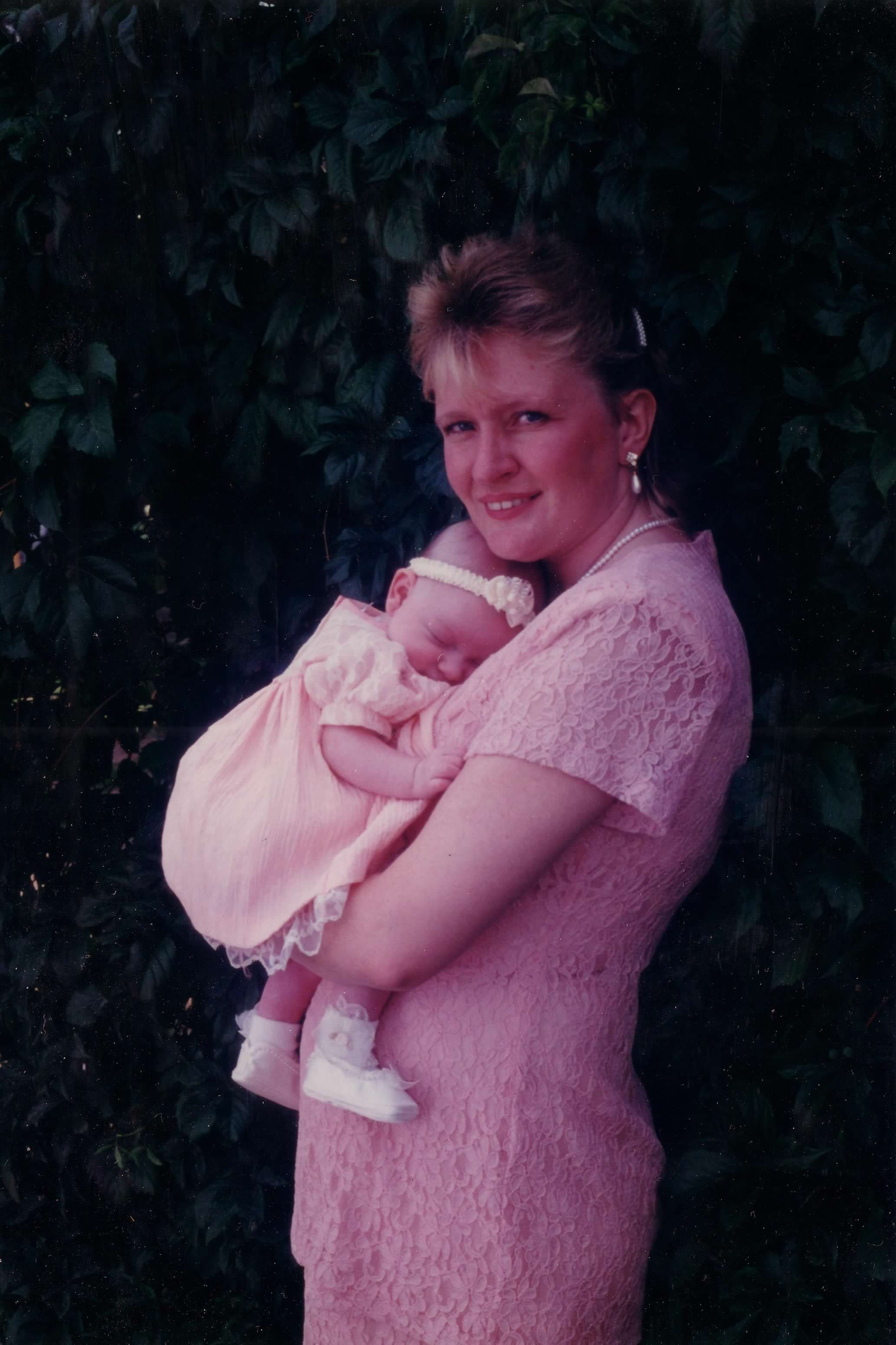 Now when I look back on my journey in "Holland", I realise that I would have been bored with a typical child. I wouldn't trade one minute of raising Hope for any moment of parenting a typical baby girl. We had our rough days - but she filled our lives with joy beyond what anyone else experienced. The path became more difficult after I became a single parent in 2009.

But at every turn or hard situation, there was an answer as a reminder that Hope was right where she belonged.

Did I make mistakes? Yes I did. We will be prepared with a bigger tribe during adolescence with Hopes children. 
Tribe of one wasn't enough. 

Every life has it's messy spots. But life can also be cleaned up and full of happiness too.
Remember, no matter how challenging it is, the sun will shine in the morning and you will have a fresh day.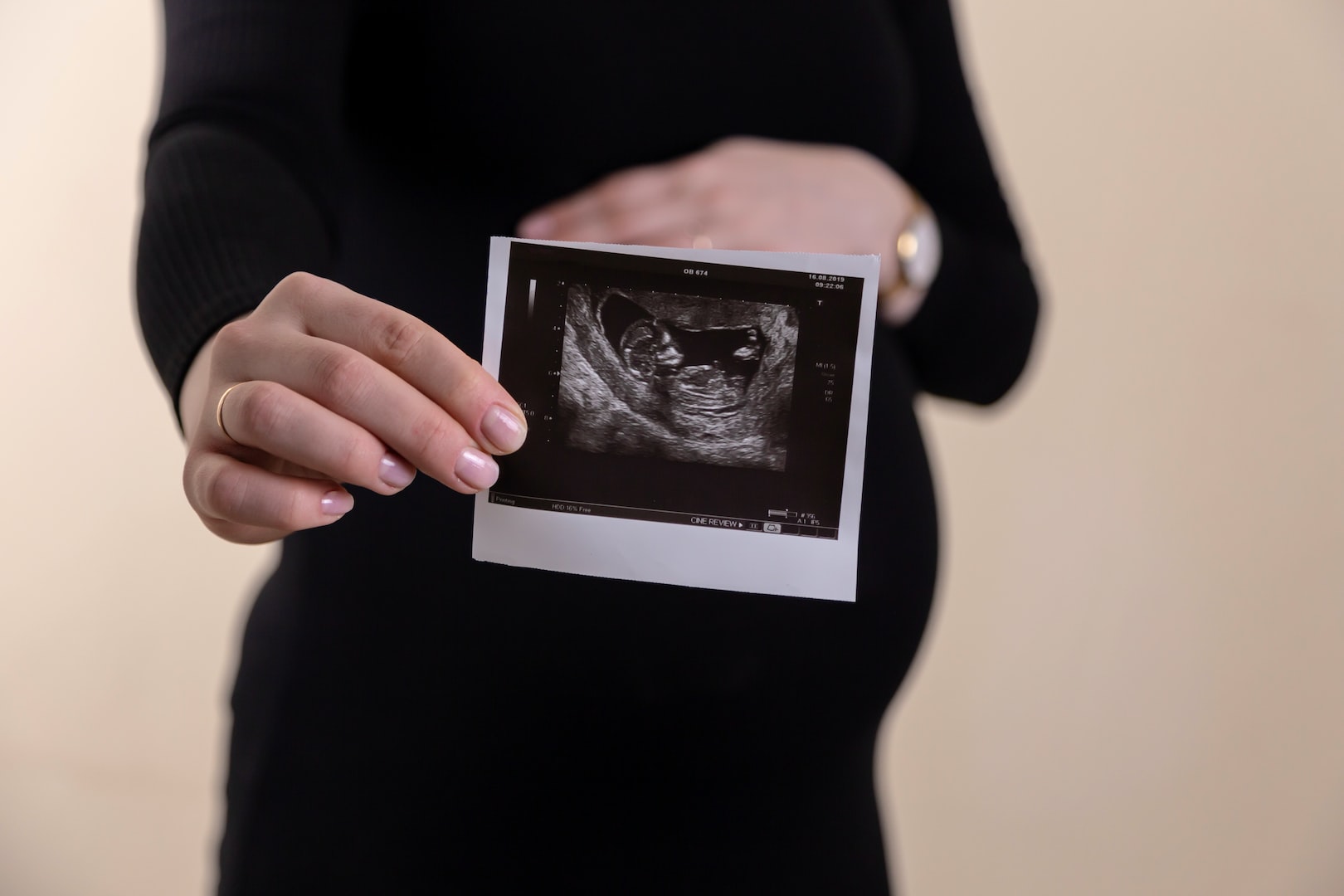 10 Ways to Protect Your Mental Health During Pregnancy
Pregnancy is full of emotional highs and lows. Here is a few suggestions to put some pep in your pregnant step.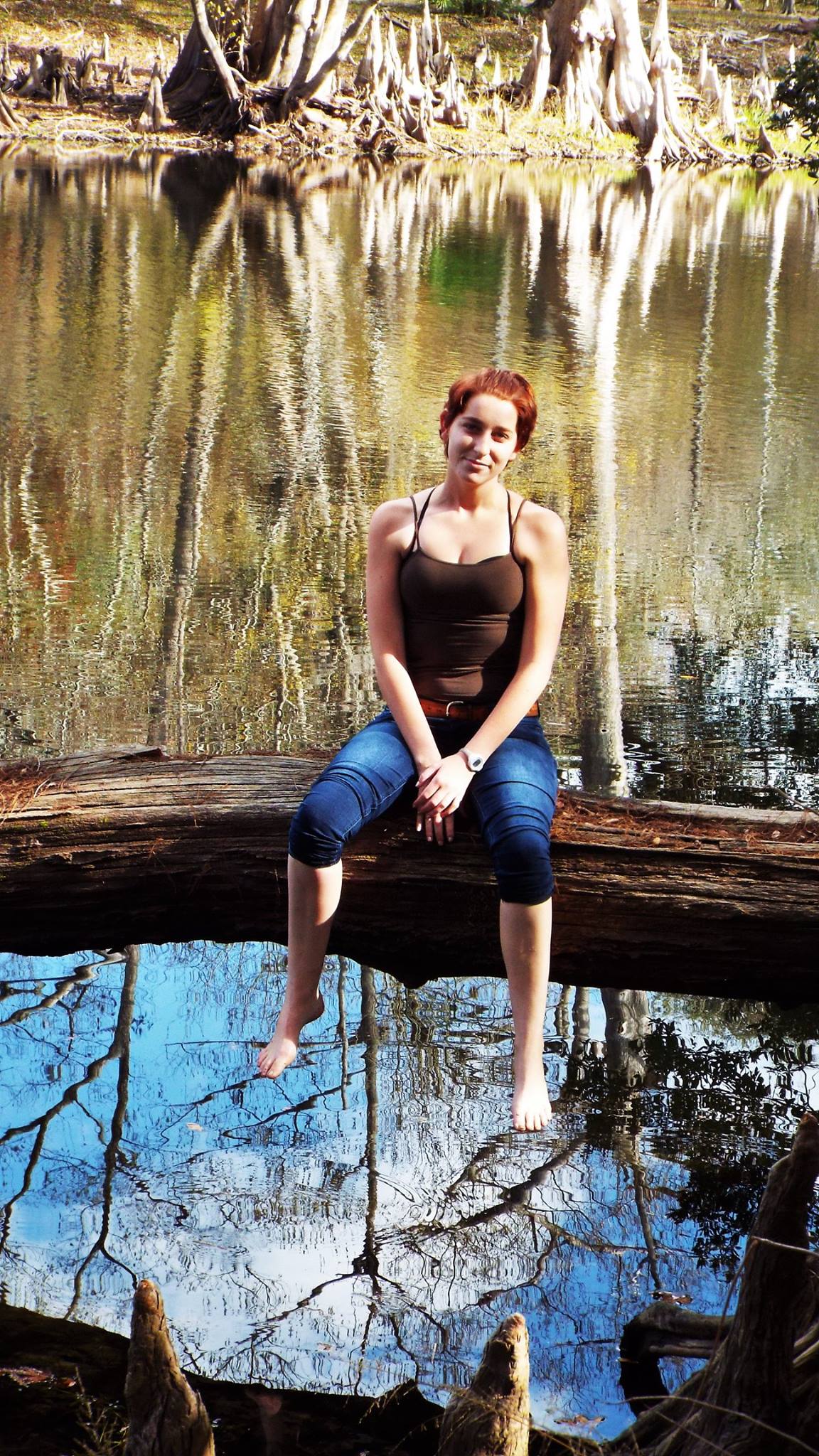 By Aparna Iyer, MD,  Reproductive Psychiatrist
You're super excited about pregnancy and becoming a parent, and then—out of nowhere—you suddenly start feeling a bit low. Don't worry, Mama, this is totally normal. Pregnancy can be tough on your mood.
As a reproductive psychiatrist (yes, that's a thing!), I have the privilege of supporting many women during their pregnancies. A lot of factors, like hormonal shifts, sleep disturbances, transitioning to a new identity as a mom, relationship challenges and past depressive episodes, can really impact a woman's mood during those rollercoaster nine+ months. Fortunately, there are many ways you can boost your mental health during pregnancy.
Please remember that any serious mental health or safety concerns should be brought to the attention of your personal physician immediately. But if you're just looking for a little mood lift, these 10 tips can help.
1. Try Prenatal Yoga
We know that yoga is a really powerful tool in managing depression, but some studies have shown that prenatal yoga can help elevate your mood during pregnancy too! Once your doctor gives you the clearance to start prenatal yoga, you may find a regular practice with a more meditative or relaxation-focused approach has a robustly positive impact on your mood. Bonus: Prenatal yoga has also been shown to be beneficial in many cases for improving sleep and anxiety.
2. Practice Positive Self Talk
When my pregnant patients start to feel down, I encourage them to approach themselves with words of positivity, encouragement and compassion. Start the day with the words "I am amazing," "I am beautiful" or "I am powerful." How would doing this change the way you look at yourself throughout the day? Pregnancy can be hard at times, but talking yourself through it by using kind words ("You've got this, Mama!") can be so powerful and help to shift your mindset. Tip: Sometimes the best way to start this practice is by writing a few positive affirmations on sticky notes, putting them on a wall and just reading them aloud once or twice a day until your brain gets used to hearing these words come out of your mouth.
3. Consider Therapy
Talk therapy is a powerful tool to help maintain your mood during pregnancy. It helps create a safe, confidential space where you can process any emotions you have about your shifting identity, changing body or other concerns. It can also help you work through any unresolved conflicts from your own childhood or face issues about your relationship with your parents. Also, couples or family therapy can be really crucial for supporting your loved ones during the transition to welcoming a new baby. Note: You don't need to have a mental health diagnosis in order for therapy to be helpful or effective for you.
4. Embrace Body Positivity
Intellectually, we know that our bodies are so amazing to be carrying and nurturing a baby! But emotionally, we might feel something entirely different at times. Gaining weight, developing stretch marks and feeling less energetic are normal and healthy changes that typically occur during pregnancy, but some women struggle when they see these changes in the mirror. I often suggest that my pregnant moms choose their words about their bodies carefully and even practice saying them out loud. For example, looking in the mirror in the morning and saying: "My body feels strong. My body is amazing for housing this little human. I am beautiful just as I am," can be an exercise in self-compassion and body-positivity. If that feels too difficult, sometimes saying a simple "thank you" to our bodies can be just as powerful.
5. Stay Connected
Pregnancy can be overwhelming and busy, but don't let that stop you from staying connected to the important people in your life. Our relationships with friends and family are essential to helping us feel supported and maintaining a sense of identity and normalcy during the transition into motherhood. Studies have shown that strong social support during pregnancy is protective against postpartum depression. Although face-to-face time with key people is really wonderful, a quick phone check-in with loved ones can also help boost your mood. Reaching out to other people in your network, like your neighbors, coworkers or religious community, can be really uplifting too—even if it's just for a quick "hello."
6. Check in With Your Partner Regularly
If you're partnered during your pregnancy, it's likely that your other half is also experiencing many emotions about this new life chapter. Checking in with your partner and allowing yourself to have open, honest conversations about how you're adjusting is important in helping both of you manage your emotions. It could also help create a deeper level of closeness and connection through this transition. Another reason to check in with your partner? Depression doesn't just impact moms; we have found that at least 10 percent of dads will develop postpartum depression after baby is born. Being able to have real conversations can help you both identify when one of you is struggling and might need additional support.
7. Get Physical Exercise
Although studies have been mixed, there is data that supports the notion that exercise enhances your mood during your pregnancy—once your physician gives you the go ahead, of course. There is no consensus on the exact level of exercise intensity or frequency needed for a mood boost during pregnancy, but we do know that getting some exercise will generally help elevate your mood, protect against depression and instill a greater sense of overall well-being. A lot of my pregnant patients who get the all-clear to exercise find that adapted versions of their prior gym routines (or even a walk in nature!) can kick those endorphins into gear and improve their mood.
8. Take Your Prenatal Vitamins
If you haven't already, ask your doctor about starting prenatal vitamins. Data shows that consistently taking folic acid even prior to conception (and, of course, during pregnancy) can be protective of your mood. The good news is that folic acid is typically found in most prenatal vitamins anyway, because it's known to protect baby's healthy development. Other important vitamins frequently found within your prenatal vitamin that may support your mood and energy levels while protecting baby's development include omega-3 fatty acids, vitamin D and iron.
9. Relax and Get More Rest
It can be so challenging to get good rest, especially as your pregnancy progresses, and you might find yourself feeling frustrated that you're not as energetic as you were before. While rest is essential to ensuring the well-being of both Mom and baby, it's hard to get comfortable in your bed, and you may be waking up repeatedly to use the bathroom. Research shows that your sleep pattern (such as the amount of time you spend in REM sleep) may shift as part of the physiological changes that happen in pregnancy. But we know that adequate sleep and feeling well rested are key to a healthy mood, so I often encourage my pregnant moms to get rest when they can, even if they have to squeeze in the occasional daytime nap.
10. Consider Medication if Needed
This is a very personal decision and one that definitely requires a discussion with your physician. Together, you and your doctor may determine that there is a medical need to start or continue taking antidepressants during pregnancy. This decision involves weighing the risks of undertreated depression against the risks of an antidepressant; many doctors approve of patients continuing with an antidepressant if it helps to maintain a mother's healthy mood. Increasingly, research shows that antidepressants in pregnancy may be safer than uncontrolled prenatal depression and anxiety.
Although many people imagine that pregnancy will be the happiest time of their lives, there can be low periods mixed in with the bliss—and that is absolutely normal. Having a self-care strategy in place to nurture your mental health during pregnancy is key in many ways, but professional help is also there if you need it. Remember, taking good care of yourself is also taking good care of baby!
Plus, more about Pregnancy & Mental Health:
How to Cope With Depression During Pregnancy
How to Deal With Stress During Pregnancy
The Truth About Postpartum Depression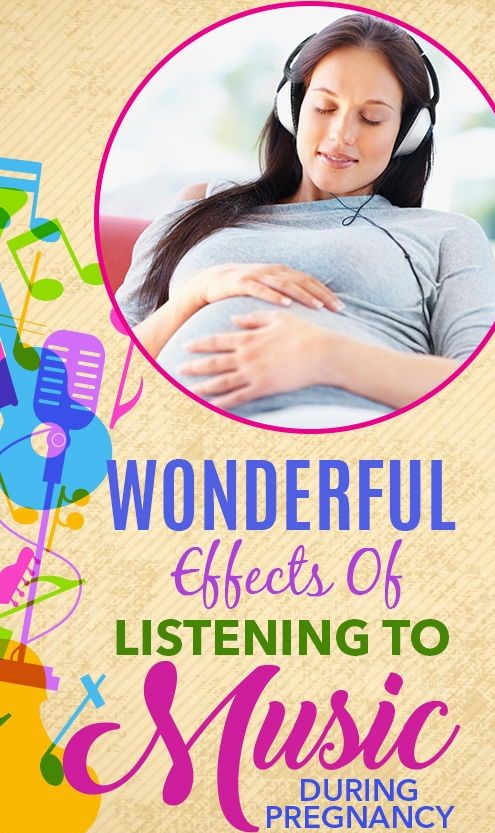 Pregnancy and The Listening Program

One of the first things I did when Hope said she pregnant was to notify Advanced Brain Technologies that their first second generational baby was on the way and we needed a pregancy program.
TLP is the one thing that we were sure of wanting to use from the very moment that we found out she was pregnant. 
Hope was one of the first toddlers on The Listening Program. Now her baby would be the first of second generation of users for The Listening Program. Mandy told me that Alex wrote a special chapter in his book on this, when she was pregnant. That is Healing at the Speed of Sound that can be found on Amazon as well as some music with that was also made with that title. So check that out.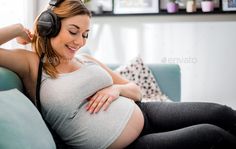 As we know from all recent neuro science research, the uterine experience is such a crucial one for both developing baby and mother, about to enter a new phase of her life. The first researcher of this was Dr. Alfred Tomatis who championed the idea of babys hearing sound in the womb and that it was amplified by the water of the amniotic sac. He was a french man that I highlighted in my masters thesis. 
For Dr Tomatis, the mother's voice and fetus' early listening played a significant role in inviting the fetus to communicate for early language development and a desire to learn. The perception of the mother's voice is the very first bond of communication with the world. The quality of this bond will deeply influence the child's attitude toward life.
Filtered Sound Therapy for Mothers-To-Be
The baby in utero is very sensitive to the stress levels of its mother. So if a mother is working very hard or has emotional stresses placed on her during her pregnancy, her baby is indirectly exposed to what she is feeling and will sense it's mother's distress. Some researches believe that this child would then be predisposed to sleeping difficulties, as well as eating and settling problems. Your most important task as a mother-to-be is to try and remain calm, peaceful and happy.
Understanding the special link and bond mother-baby, the Listening Program be used to given to help expectant mothers during pregnancy. The objective is to relax and work on the anxiety, the energy of the mother and to stimulate the emotional link with the baby.
The Listening Program can assist pregnant mothers her in regaining her serenity. By using their filtered music by Mozart, the program helps to stimulate the vestibular system, thereby helping the mother to cope better with stress. But the benefits don't end here.
The baby's ears are developed at 20 weeks so she/he too can benefit from the soothing sound of Mozart. Music helps to establish the development of the neural pathways and it stimulates the growth of myelin, the sheath which covers nerves in the body, thereby ensuring normal development of the baby's neural network.
The mother wears a really good headset during her program. This enables the baby to hear the music through the vibrations in the mother's body.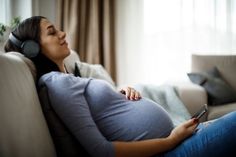 The quality of the mother's voice is also very important. The program helps to enrich mom's voice, so that she can transmit a much calmer, richer voice to her baby. So reading to your unborn baby can be productive as well..
The objective of using the Listening Program is to relax and reduce the mother's anxiety, improve her energy levels and stimulate her emotional bond with the baby.
More than 1000 pregnant women took part in a research study in France at Vesoul and Foch Hospitals, outside Paris, where the impact of the program was compared to a control group. In the programs group, it demonstrated a maternal reduction in anxiety, greater awareness of the baby, improved bonding with baby, resulting in reduced labor time and delivering babies that were calmer and more content.
This demonstrates that the The Listening Program benefits the health of the mothers, as well as. the immediate family and it has a positive impact on the health and well-being of their new-borns. Further more the programs "babies" are born quite calm and alert, open to the world around them, ready to interact and communicate even before they can talk.
Pregnant Womens Extraordinary
Reaction to Music
🕑 2 minutes read
Posted May 22, 2014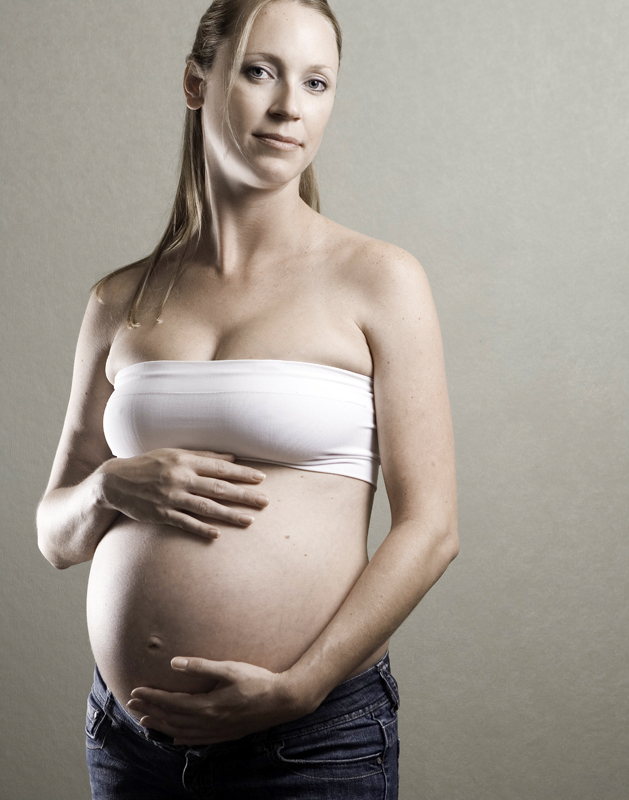 Music affects humans on a fundamental level. It is more than just love or hate—music can change your blood pressure, up your heart rate, and even affect your temperature. Researchers from the Max Planck Institute for Human Cognitive and Brain Sciences in Leipzig conducted an experiment to determine how music affects pregnant women. They found that pregnant women experience music more intensely than non-pregnant women.
For the study, female volunteers listened to 10 or 30 second instrumental music sequences while the researchers monitored their physiological state. Then, the women listened to altered versions of music sequences that were made less pleasant through disordering or the use dissonance.
The pregnant women perceived pleasant music as more pleasant and unpleasant music as more unpleasant than the non-pregnant women did. The pregnant women's blood pressure response to music was stronger as well. In response to forward-dissonant music, pregnant women had an immediate and significant blood pressure decrease. In response to backwards-dissonant music, they had higher blood pressure after 10 seconds, but lower blood pressure after 30 seconds, indicating that unpleasant music does not cause across-the-board blood pressure increases like many stressors do.
Why music elicits such an intense physiological response from pregnant women is unknown. The researchers originally hypothesized that estrogen was the key factor, but after comparing the physiological reactions of pregnant women and non-pregnant women at various points in their contraceptive cycle, they concluded that estrogen was not the culprit.
Music may affect pregnant women as a way to condition her fetus to music. By 28 weeks, fetuses respond to familiar songs with changes in heart rate. By 35 weeks, fetuses change their movement patterns in response to familiar music.
"Every acoustic manipulation of music affects blood pressure in pregnant women far more intensely than in non-pregnant women," said Tom Fritz of the Max Plank Institute. "The body's response is just as dynamic as the music itself."
This research is published in the journal Psychophysiology.
Previous news in music: