Outdoor Family Fun
60 Fun Outdoor Activities for Kids for the Entire Year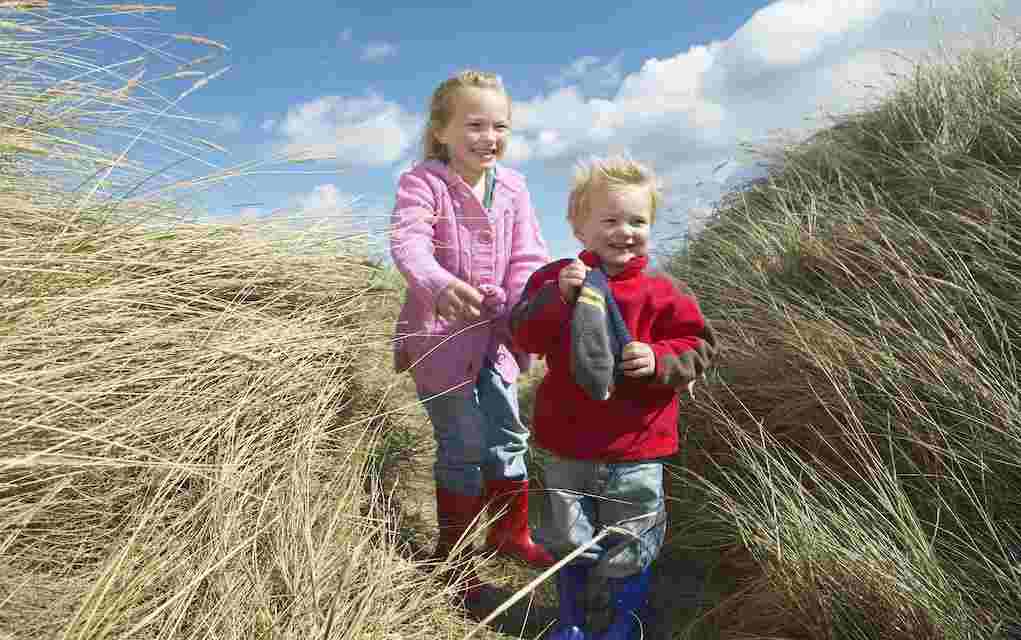 Studies have shown that spending time outside is good for your health. There are plenty of fun activities you can do outdoors in every season. Here are 60 Fun Outdoor Activities for kids to keep you going the entire year!

During the summer, when the weather is warm and the kids are out of school, it's natural to play around in the yard or take a dip in the pool. But there's no good reason you should miss out on the benefits of the great outdoors during the rest of the year!

Fun Outdoor Activities for Kids By Season
Spring Outdoor Activities For Kids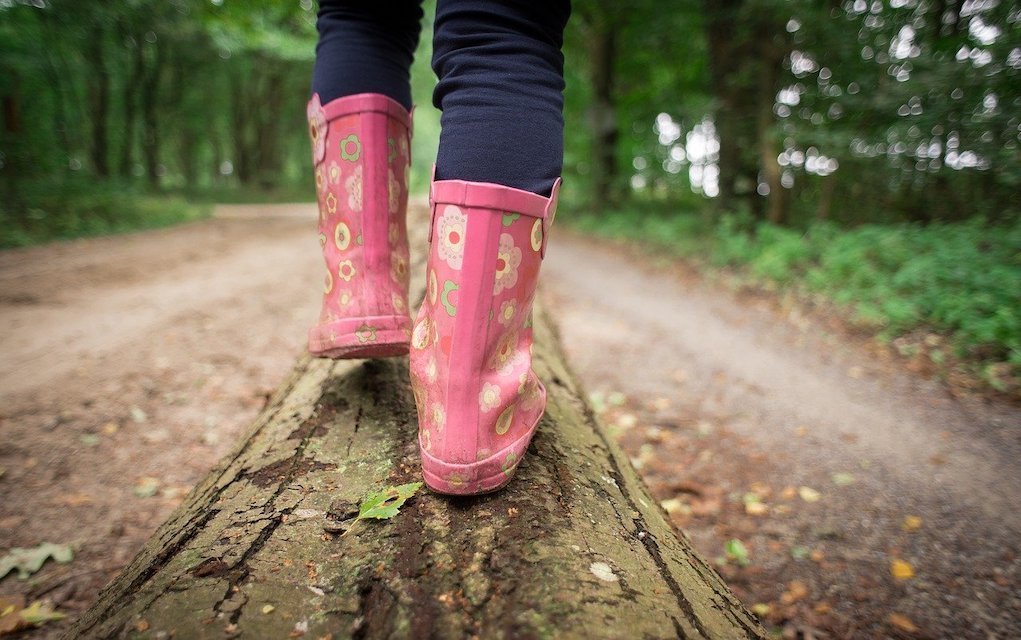 #1. Read Outside
Pick up your book or e-reader, find a nice comfortable spot to sit, and get to reading! There's no need to stay cooped up indoors when you could be out getting some fresh air while you read.
You May Also Enjoy 50 Outdoor Activities for Kids to Make this Spring a Breeze
#2. Play in the Rain
Spring is generally the wettest season, so if you ever find yourself with free time during a gentle shower, don't be afraid to get right out in the middle of it. Walk, run, skip, or dance through the droplets. Here is our list of the Top Ten Things to do Outside in the Rain.
#3. Jump in Puddles
After the rain – or even during – splash around in some of the puddles that have formed.
You May Also Enjoy Galoshingly Good Rainy Day Activities for Kids Outdoors & 12 Kids Rainy Day Games Outdoors for Guaranteed Fun
#4. Get a Little Muddy
If you're fine with having a mess to clean up later, why not squish around in the mud? Get your toes dirty or make a mud pie!
#5. Climb a Tree
Get some exercise as well as a bird's eye view of your neighbourhood! You could also get the kids to measure a tree.
#6. Fly a Kite
It's easy to be enchanted by kite flying at any age. Just make sure you find a nice, open field and go out on a breezy day for the best results. You could even try your hand at making a kite.
#7. Jump Rope
This is one of my personal favourite outdoor activities. Use a short, single-person rope or find a longer rope so the whole family can get involved, alternating who's turning and who's jumping.
You May Also Enjoy 11 of the Best Outdoor Activities to Ensure Your Kids Stay Fit
#8. Try Growing Something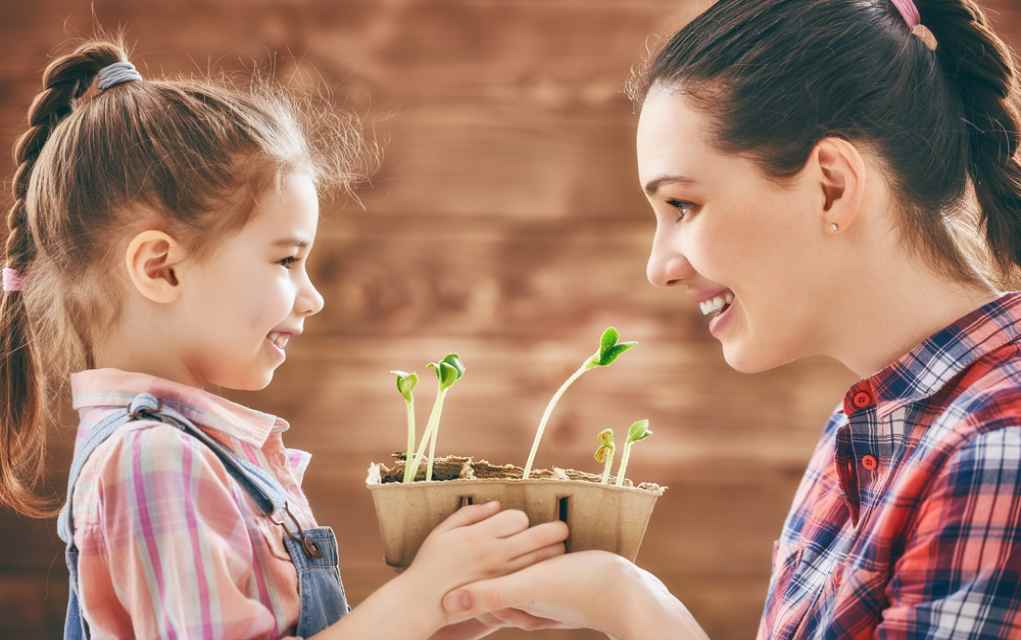 Whether it's a single pot or an expansive garden plot, try your hand at growing something. It'll teach the value of hard work when you're later rewarded with beautiful flowers or tasty veggies to eat.
Here is how to grow your own pizza garden & tips for making your garden a fun place to be.
You May Also Enjoy 50 Fun Outdoor Activities for Kids
#9. Have a Picnic
Grab a blanket and a basket full of goodies and head outside for a picnic lunch! It could take place in the comfort of your own backyard, or you could venture to a nearby park. Make your own homemade lemonade and these chocolate chip cookies for a real treat!
#10. Go Geocaching
Geocaching is just like a treasure hunt, but on a global scale! Get everyone involved calling out directions and scouting out geocaches. Here's our guide to geocaching to get you started.
#11. Make a Bird Feeder
This is a craft project that can provide plenty of enjoyment for your family – and plenty of food for a local bird family! This list from The DIY Dreamer includes several feeders that can be made from used or recycled materials. Or try your hand making this bird-feeder.
#12. Engage in Pretend Play
Encourage your children to stretch their imaginations and develop their minds through pretend play.
You May Also Enjoy 20 Fun Outdoor Activities for Toddlers 
#13. Create Some Art
Is your kid dying to get their hands on a paint set, but you're hesitant because of the mess it could make? Just pack up your paints and take them outside! There are loads of crafts or art projects your child could work on outdoors.
#14. Host a Clothesline Art Show
Once you've accumulated a collection of your kid's masterpieces, go ahead and put them on display! You can invite family and friends, serve refreshments, and make an event of it.
You May Also Enjoy Easter Crafts for Kids & Easy Peasy Easter Crafts for Toddlers
#15. Play Outdoor Scrabble
Test your vocabulary skills, practice spelling, and have a blast through this oversized Scrabble game from Constantly Lovestruck, where your yard is your game board!
#16. Brush up those math skills
Sneak some math lessons into your kid's day through games, pretend play, and more! Reading Confetti has some great ideas for outdoor maths games.
You May Also Enjoy 12 Cool Garden Games For Guaranteed Outdoor Family Fun
#17. Do Some Science Experiments
Feel free to get a little messy when you tackle these fun science activities – 5 Fun Science Experiments for Kids to Try at Home
You May Also Enjoy 50 of the Best Spring Activities For Kids
Summer Outdoor Activities For Kids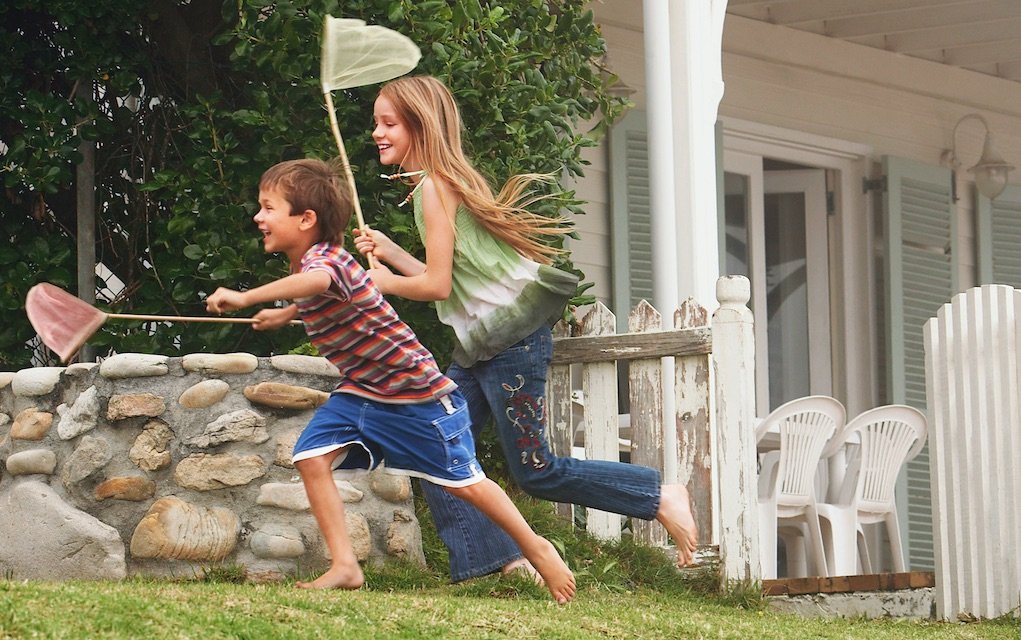 #18. Go to the Playground
Growing up we had a swingset in our backyard, and I spent countless hours out there, swinging until my little legs got tired. If you haven't got play equipment in your yard, just head over to a nearby park or playground and use theirs!
#19. Ride Your Bike
Whether it's down the driveway, down the block, or around the neighbourhood, bike riding is a fantastic way to pass the time during the summer.
#20. Rollerblade or Roller Skate
If you've been blessed with impeccable balance and coordination (unlike me), roller skating is also a great way to get active.
#21. Swim in the Pool
Take a dip in your backyard pool, or head to your community pool with your family. (Just be conscious of pool safety please)
#22. Cool Off With Water Activities
There are seemingly endless ways to have fun with water during those hot summer months. As a child, running through the sprinkler was always my favourite. You could try setting up a water slide, playing with water balloons, and plenty of other creative ideas.
You May Also Enjoy 10 Wickedly Wet Water Games for Kids & 27 Innovative & Fun Ideas for Water Play
#23. Play With Sand
Climb into the sand box or make your own sand table for loads of fun playing in the sand – no beach required!
#24. Blow Bubbles
Simple pleasures like blowing bubbles and watching them float through the air cannot be beaten. Here are some bubble ideas to get you started!
#25. Catch Some Critters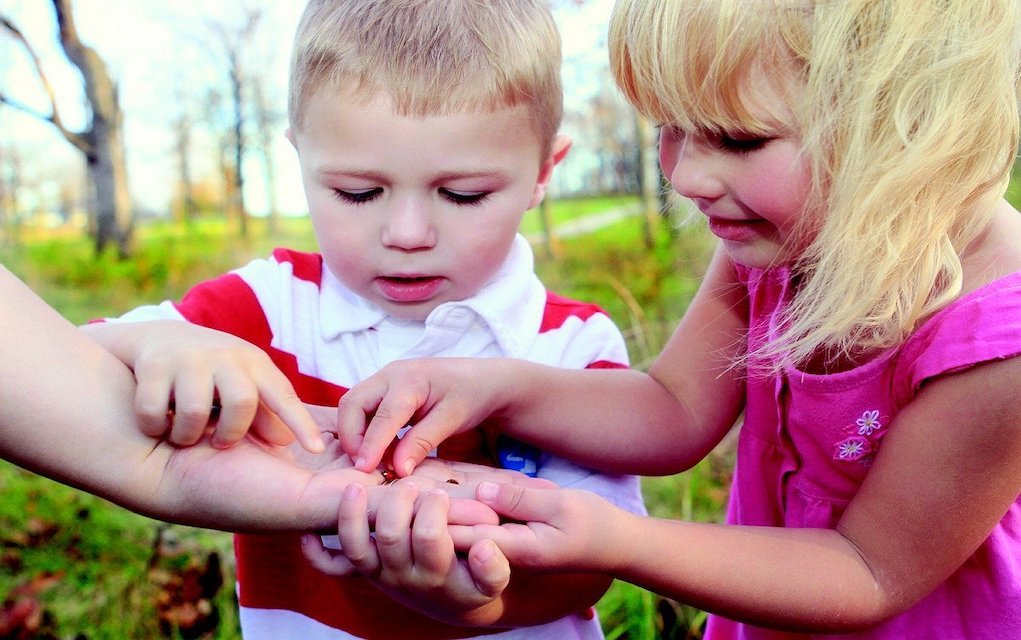 Summertime is when the bugs come out in full force – but that doesn't have to be a bad thing! Go digging for worms, or place a few ladybugs in a jar. Or if you live in a fairly wet area where frogs or toads are likely to reside, chase one down and see if you can catch it. Here's a Big Bug Scavenger Hunt for you to try.
#25. Play Hopscotch
Bust out your sidewalk chalk and draw up a Hopscotch board. Or, if Hopscotch isn't your thing, Kids Activities Blog has fun suggestions for other games that involve chalk.
#26. Have a Party
Any excuse is a good one to throw a party! You don't need much more than good friends, a bit of food, and some sweet tunes to listen to. Here's how to throw a cool outdoor party!
#27. Go on a Nature Walk
Go for a nature walk and encourage their wonder about the world around them. You can enjoy fun nature activities, or enjoy a scavenger hunt while out for a walk.
For something a bit different, try this Sound Scavenger Hunt, or we have lots more ideas in 10 Mega Fun Scavenger Hunt Ideas for Kids
#28. Play a Game
You can't go wrong with classics like Tag, Hide & Seek, or Cops & Robbers. Here are some classic games you might remember from your childhood.
#29. Go to the Zoo
Load up the car for a day full of animal-spotting at your local zoo, farm, or animal park!
#30. Play Sports
It could be something simple like dribbling a basketball or kicking around a soccer ball, or you could get teams together for some kickball or Ultimate Frisbee.
#31. Stargaze
Dust off your telescope and point it toward the night sky! Or you can simply lie down on the grass and admire the stars for their beauty – just remember to bring a blanket! Here's our guide to stargazing for kids.
#32. Play with Sparklers
These are a safe (and legal!) alternative to firecrackers or fireworks, and they come in a variety of different colours. It's super fun to draw shapes or spell out your name with sparklers.
#33. Catch Fireflies
Once the sun goes down, head outside to look for fireflies! Watching them fly around and light up the night is mesmerising enough, but you could also try catching a few.
You May Also Enjoy 50 Fun Summer Activities For Kids & 50 Interesting Things to do at Beach
Autumn Outdoor Activities For Kids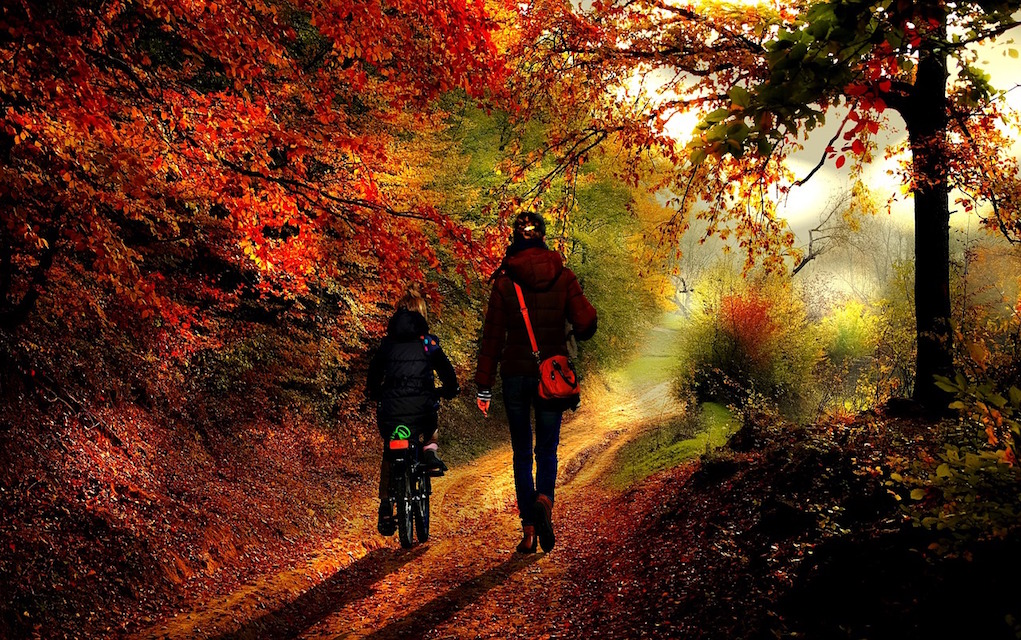 #34. Play in the Leaves
Before you break out the rakes and tend to your yard, have a bit of fun jumping into piles of leaves or tossing armfuls into the air.
#35. Collect Leaves
You could use them to put together a scrapbook, to supplement a science lesson, or you could gather a few simply to admire them.
#36. Go on a Nature Hike
Take a walk and marvel at the gorgeous fall colours!
#37. Make a Scarecrow
It doesn't matter if you have a garden that needs protecting or not, a scarecrow could be an amusing addition to your yard. See how to make a scarecrow here.
You May Also Enjoy 8 Fun Autumn Activities for Preschoolers
#38. Play Football
With football season starting in September, why not toss the ol' pigskin around in your own yard?
#39. Host a Bbonfire
Crisp fall weather is ideal for having a bonfire. Swap stories, warm your hands over the flames, cook some hot dogs – and don't forget the s'mores!
#40. Go on a Scavenger Hunt
Make a list or draw up a treasure map featuring all the items you need to find. The autumn is perfect for this, whether you're searching for different natural objects or you want to hide the treasure under a bunch of leaves! We have a free downloadable autumn scavenger hunt, just print it off and let the kids loose!
#41. Go Camping
Take a trip to a campsite for a day or two, or pitch a tent in your own backyard!
#42. Pick Apples or Blackberries
Apple-picking was a yearly tradition in my family. There was just something about it that made every September feel complete.
#43. Get Lost in a Corn Maze
Many apple orchards also include attractions, such as a corn maze.
#44. Go on a Hayride
These are truly a staple of the fall season, and haunted hayrides are great for celebrating Halloween with a scare.
#44. Visit a Pumpkin Patch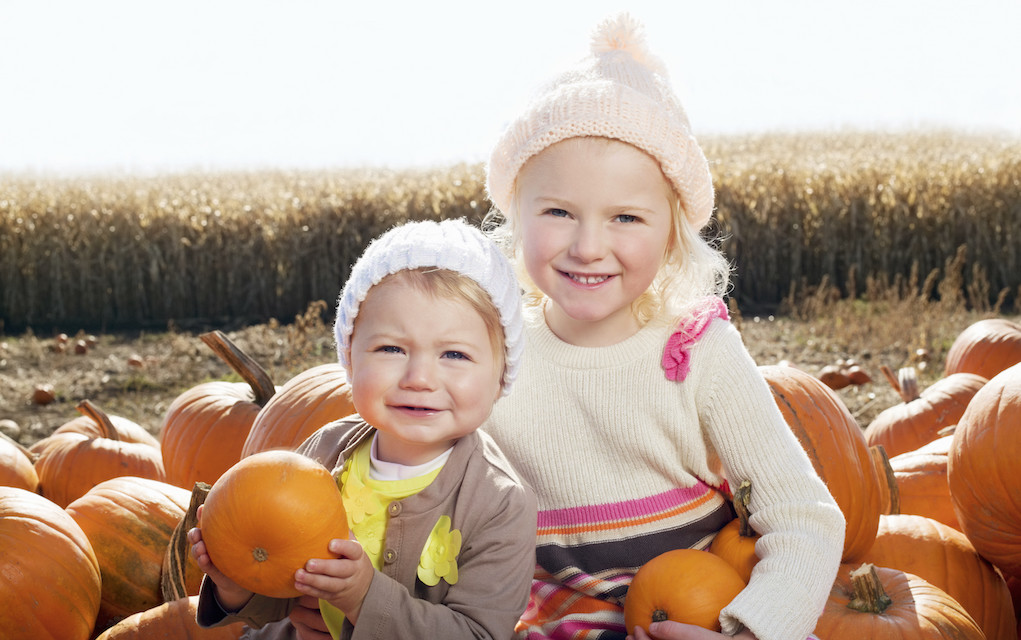 Take a stroll through row upon row of bright orange pumpkins. If you can't get to a pumpkin patch, kids can create their own pumpkin here.
#45. Carve a Pumpkin
If you pick up a pumpkin of your own while out at the patch, carve it up and turn it into a Jack-o-Lantern for your family to enjoy. And, if you're really daring, cook up the seeds and have them for a snack!
#46. Make Apple Cider
Personally, I think hot apple cider is the perfect drink for those chilly autumn days!
You May Also Enjoy 10 Spookily Easy Halloween Recipes
#47. How Your Own Olympics
Host your own version of the Olympic games right at your own home. Each event can be tailored to the age level of your participants, and you could hand out small prizes at the end.
You May Also Enjoy 50 Fun Winter Activities For Kids
Winter Outdoor Activities For Kids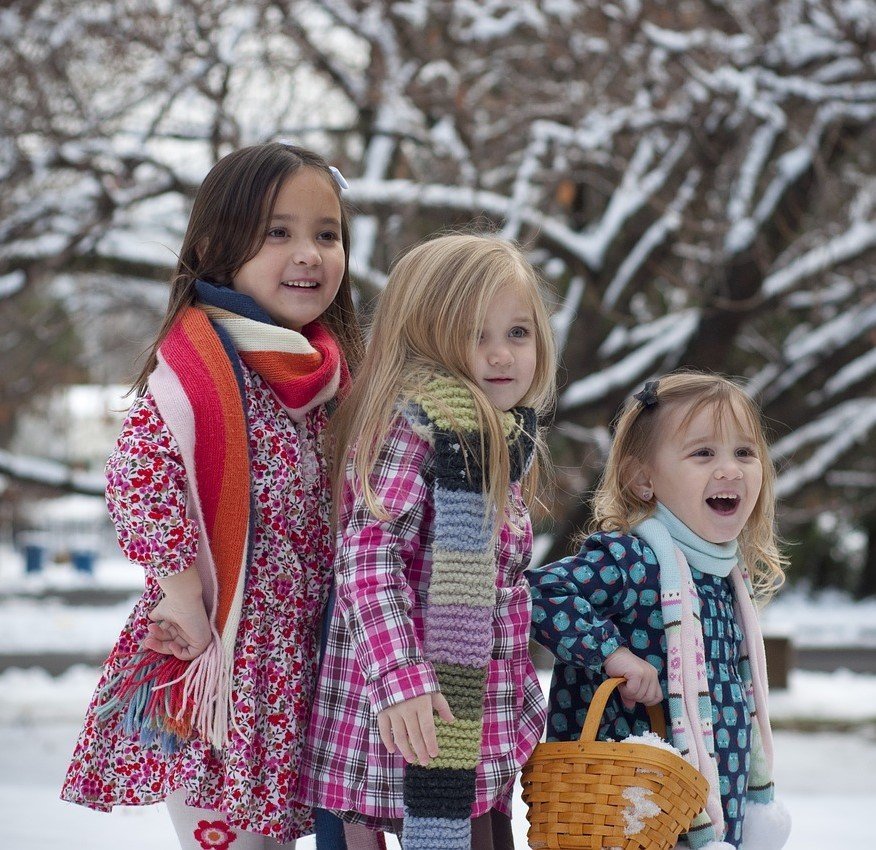 #48. Go Bird Watching
Whatever feathered-friends you're looking for should stand out very clearly against the barren winter landscape or the white of new-fallen snow.
#49. Look for Animal Tracks
Check the snow for outlines of prints and try to figure out what animal they belong to.
#50. Have a Snowball Fight
There's nothing quite as satisfying as getting snow-covered and rowdy in a snowball fight – especially if there are no real rules. Just remember to bundle up first!
#51. Make Snow Angels
Flop down in the snow, stretch out your arms and legs, and spread the snow around so when you stand up you'll leave the outline of an angel behind.
You May Also Enjoy Winter Bucket List for Toddlers
#52. Go Snowshoeing
This is a great way to play around in the snow that doesn't require any skill.
#53. Build a Snowman
I will admit, I always get that song from Frozen stuck in my head whenever someone talks about building a snowman. But it is true that coming together and working toward a common goal – like constructing Olaf – is a great way for your family to bond!
#54. Go Sledding
Grab a sled or some other form of makeshift vehicle and find a steep hill to go riding down.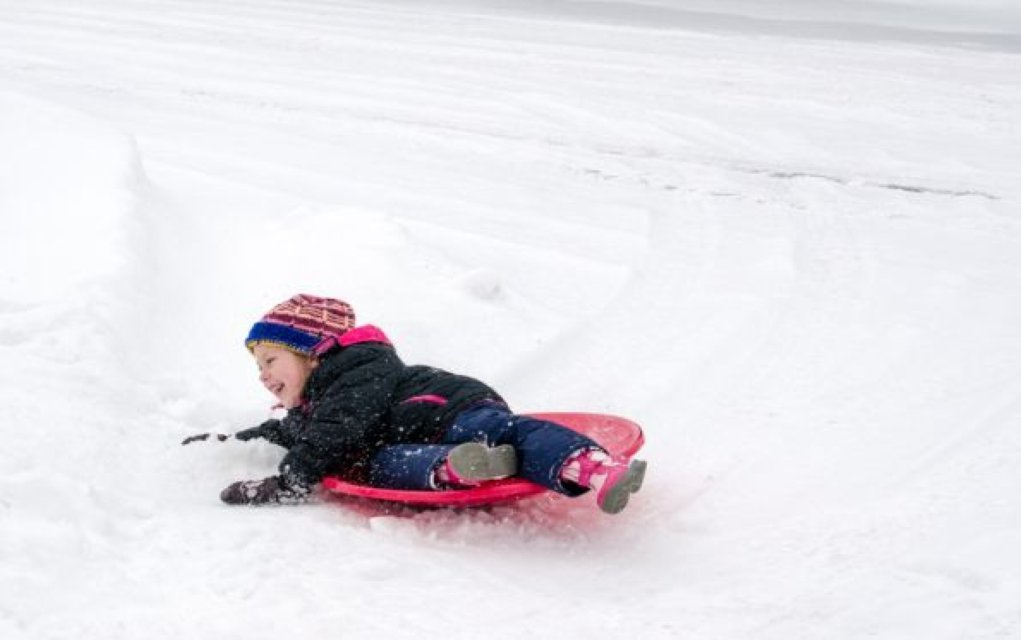 #55. Build a Fort or Igloo
If the snow is wet, not powdery, it's ideal for packing together and building all kinds of structures!
You May Also Enjoy 50 Fun Winter Activities For Kids
#56. Go Ice Skating
Bring the kids ice skating for some winter fun.
#57. Play Ice Hockey
Lace up your skates and get a little competitive with a game of hockey. Depending on how rough you want to play, you might want to put on some protective padding before you hit the ice.
#58. Hit the Slopes
Go skiing or snowboarding.
#59. Catch Snowflakes
See if you can catch snowflakes on your tongue!
#60. Try Your Hand at Ice Fishing
If you live near a body of water that's populated by fish, you aren't restricted to catching them when the weather's warmer. Haul out your supplies and try to snag a few after you've broken through the ice.